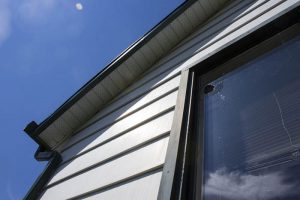 by EVAN MATTHEWS
A man sitting in his living room at 3:30 AM had his sense of security shattered, as a rock came flying through his window early Sunday morning.
Hamza Razak is fasting for Ramadan, which is the ninth month of the Muslim year and where strict fasting is observed from sunrise to sunset.
"We eat and drink in the morning around 2:30 or 3 AM," says Razak. "That's what I was doing."
Razak was playing PlayStation 3 in his home on 7th Avenue, when the rock flew through his living room window and into his kitchen, he says.
Razak ran downstairs to get his keys, and wake up his roommate. Then he ran outside, but Razak says he didn't hear a vehicle or anything. There was no one visible, nothing, he says.
"I freaked out, I was like, 'what the hell?'" says Razak. "The glass was all over my clothes, the kitchen — it was everywhere."
Razak called the RCMP and made a report with them, he says, however an increased presence would help him to feel safe.
On the same night, two other homes were hit as well, according to Jen Applebaum, a property manager in Valemount. Mountainview Apartments and a house on 3rd Avenue were hit too, she says.
Applebaum says this isn't the first time someone has vandalized windows on properties she managed, and she's under the impression it's the same culprit.
"No one has ever been caught," says Applebaum. "I think the bill last time was about $1,400."
Although Applebaum feels for Hamza, she has a differing opinion on police presence.
"I don't know what police can do," says Applebaum. "It's up to property owners to secure their own properties. For a place like an apartment building… there is the option of video surveillance… but it's an added expense."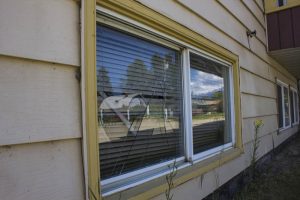 Razak says while this instance feels less specific to him and his household, this isn't the first time his house has been targeted. About a year and a half ago, he had a scarecrow beheaded and placed on his lawn, he says.
"We definitely don't feel safe," says Razak. "The rock was so close to me."
Valemount RCMP received a complaint of a mischief to a vehicle which had been parked in Valemount. The police say the incident may be related to the series of broken windows also reported in the same area. Persons having information regarding this investigation may call the Valemount RCMP directly or Crimestoppers.
Since the incident, there have been four reports of cars being entered and rummaged, as of Monday night.