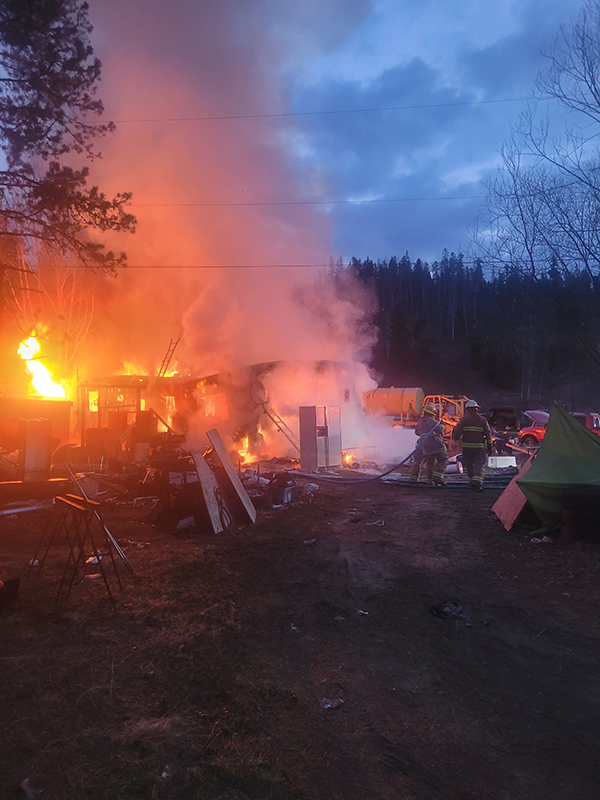 By Laura Keil
In the early hours of Tuesday April 26, 2022 Valemount resident David Frye noticed his trailer was on fire.
It was around 3:45am when he made the shocking discovery.
"Grass was burning outside my front window. I'm not sure how that could have got lit up," he said. "I can suspect it was a torch job."He said his wood stove was out and he hadn't had a cigarette in two days, so he believes sparks or smouldering were not the cause.
He called the fire department and tried to fight the fire himself.
"It got away too quick," he said. "I couldn't knock it down."
Frye said he only got out with the shirt on his back and lost all his other clothes in the fire.
He bought the trailer in 1979 and has been living there since. His mother and brother used to live on the same property until they moved to Hinton where they are now.
He said his mother used to own the property where his trailer is located and he isn't sure who owns it now. But he said there are other trailers on the property where he can live.
Frye did not have insurance.