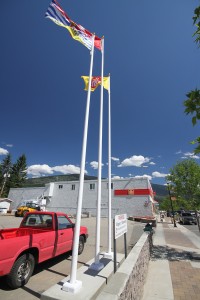 by LAURA KEIL
Spring is often a time when layers of garbage are revealed and dust swirls unabated, but this year I've noticed something else, something positive: renovations.
Whether it's the upcoming façade upgrades in McBride or the numerous changes to downtown Valemount buildings, it appears that this year is one of investment.
Investing in the appearance of one's building might seem a small change. How can one building make a difference? But it does – and it spurs others to do the same. It helps not just the building, but the whole street to look nice and have character. Not just the street but the whole town.
They say there is less vandalism and graffiti in areas that are well taken care of. People are more motivated to care for a place if it already looks nice and is well cared-for.
I commend all those businesses and local residents who are putting in upgrades to their buildings this year. It's exciting to live in a place where people care so much about the success and development of their town.