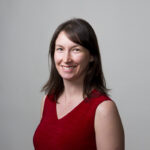 By Laura Keil, Publisher/Editor
---
Walking down Valemount's 5th avenue this week, I listened to the sound of saw blades bite into the lumber that will upgrade Valemount's latest downtown storefront—a new bike shop. Just across the street, the old Fields Building loomed dark and cavernous as it has for nearly a decade. But as we've reported this week, the new landlord is motivated to fill it. And any day we might hear about approval of the proposed downtown Cannabis shop. Change—and investment—is in the air.
During the OCP Town Hall Monday night, a resident brought up a term I hadn't heard in a long time—black holes—a term used to describe empty storefronts in a community's downtown. These are detrimental not just because they are empty but because they give off a ghost town impression. But the only thing ghosting around Valemount right now are our former visions of a dying Village.
COVID-19 has pushed many city dwellers to reconsider where they live. Part of the current real estate bubble is due to people looking to relocate to a quiet rural place after realizing it's possible to work from home. Ultra fast and reliable Internet is still an issue, of course, but that'll improve. I was heartened to read the reasons for McBride's Chief Administrative Officer's relocation to McBride (see our story this week). Our rural hubs like Valemount and McBride are tantalizing places, and with new residents come new businesses, new homes, and new tax revenue.
With the hard work of many dedicated people, we are even seeing a light at the end of the tunnel for seniors to remain here in supportive housing thanks to the Valemount Cares committee and two proposals in McBride.
These projects as well as the Valemount Affordable Rentals Society apartment and the Robson Valley Community Services women's housing and daycare show we are investing in ourselves. And investing in ourselves is perhaps the greatest attractant to new residents. We don't wait for new people to come and plant the garden in the empty yard—we plant it ourselves and invite them in.