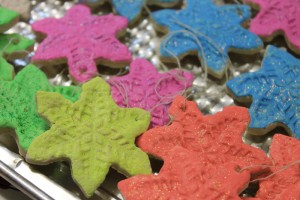 by LAURA KEIL
Christmas is a joyous time for many – but can be a lonely and depressing time for those without family.
Community members across the Valley are pitching in to host dinners for those who have no place to go on Christmas Day.
In McBride, community members and churches are hosting a dinner at 4pm at the E-free Church "for singles, couples or families who have no-one else to share Christmas Day."
The event will feature a free turkey dinner and no reservations are necessary.
Those who lack mobility can call Jennifer (250-569-3158) for a ride or for their meal to
be dropped at their home. They are also looking for volunteer help and cooks (call Betty 250-569-3386).
In Valemount, the Great Escape Restaurant will be open Christmas Day, Boxing Day and New Year's. On Christmas Day, they are offering a turkey dinner plus menu items.
Others in the community are hosting semi-private dinners for people they know who are without family or lack the means to celebrate.
The Goat tips its hat to the community members who ensure our towns are truly communities.