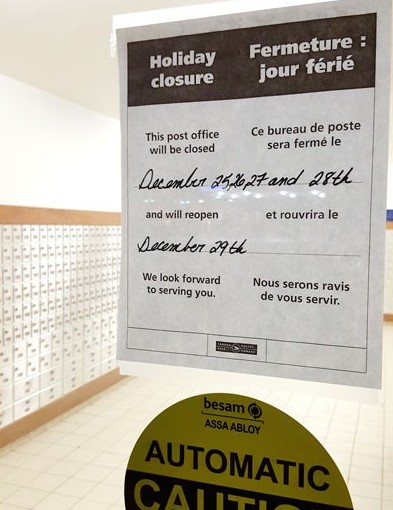 by LAURA KEIL
If you ordered gifts online, you may be waiting until long after Christmas to get your gifts.
Both the McBride and Valemount post offices are closed Dec. 25th to 28th (re-opening on the 29th) and closed again Jan 1st to Jan 4th. The post office will also close early (4pm) on Christmas Eve and New Year's Eve.
This year Boxing Day falls on a Saturday. The post office is closed both on Boxing Day and the following Monday.