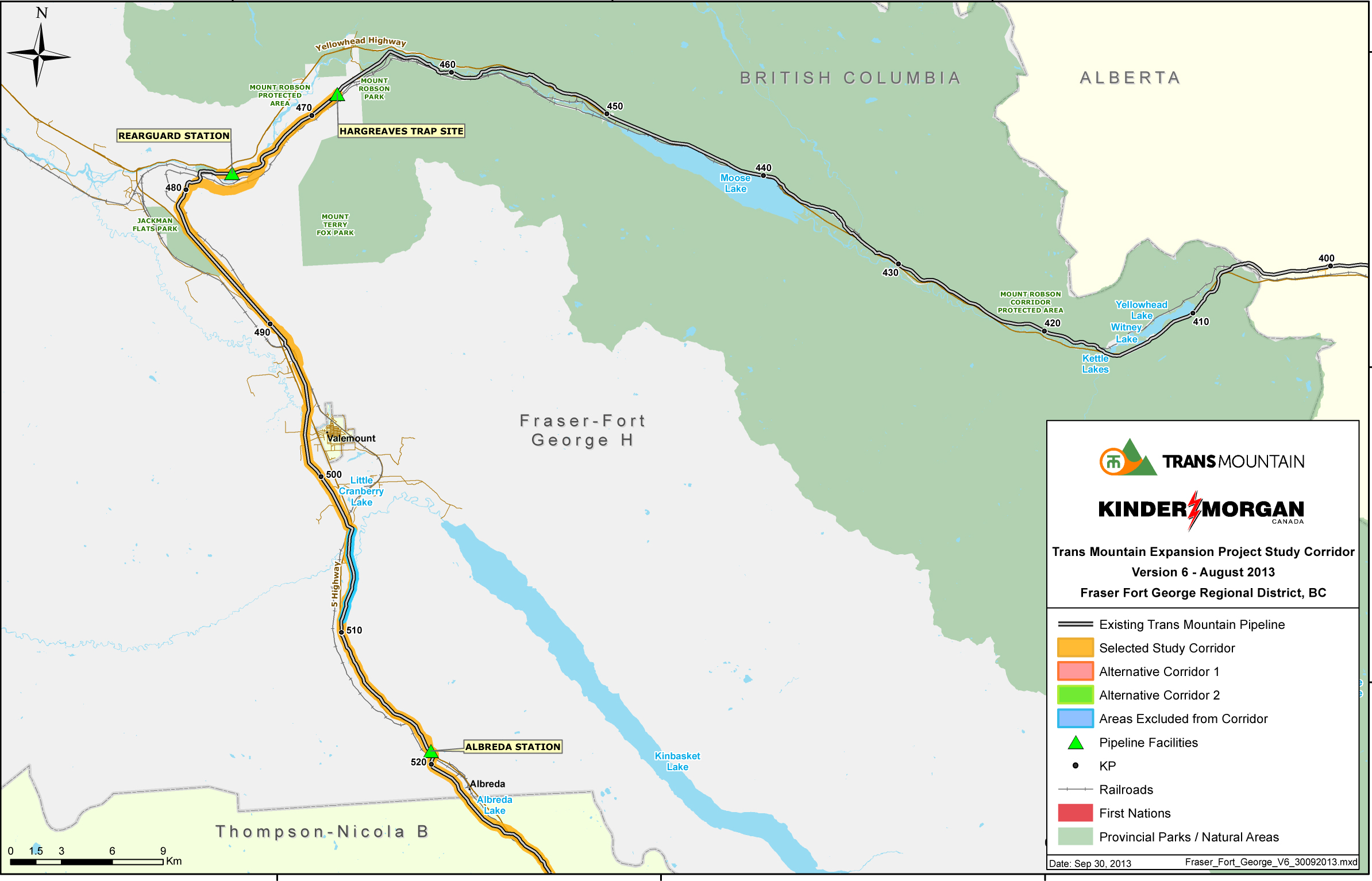 By Korie Marshall
The president of Kinder Morgan Canada says the draft conditions issued recently for the Trans Mountain Expansion project are "rigorous but achievable."
The proposed project would expand the Trans Mountain pipeline system between Edmonton, AB and Burnaby, BC, almost tripling its capacity to move product from the Alberta oil sands. It would include almost 1000 km of new pipeline, new and modified facilities such as pump stations and tanks, and the reactivation of 193 km of existing pipeline. The Westridge Marine Terminal would also be expanded.
The National Energy Board (NEB) released draft conditions for the proposed project in April 2014, and has now updated the draft conditions for comment by all participants. "A significant number of the draft conditions being issued at this time are new and were not previously floated," said a statement from the NEB last week. A 59-page document from the NEB lists 145 draft conditions for the project.
On August 12th, Kinder Morgan Canada President Ian Anderson issued a statement saying, "Our initial review of the draft conditions is that they are rigorous but achievable. We will be providing further comments and will be seeking clarification particularly as to the timing of certain conditions and required approval processes when we file our comments on August 20, 2015."
The NEB must still submit a recommendation to the Minister of Natural Resources, and the statement from the board says this list of draft conditions is not an indication of whether the board will recommend the project be approved or denied.