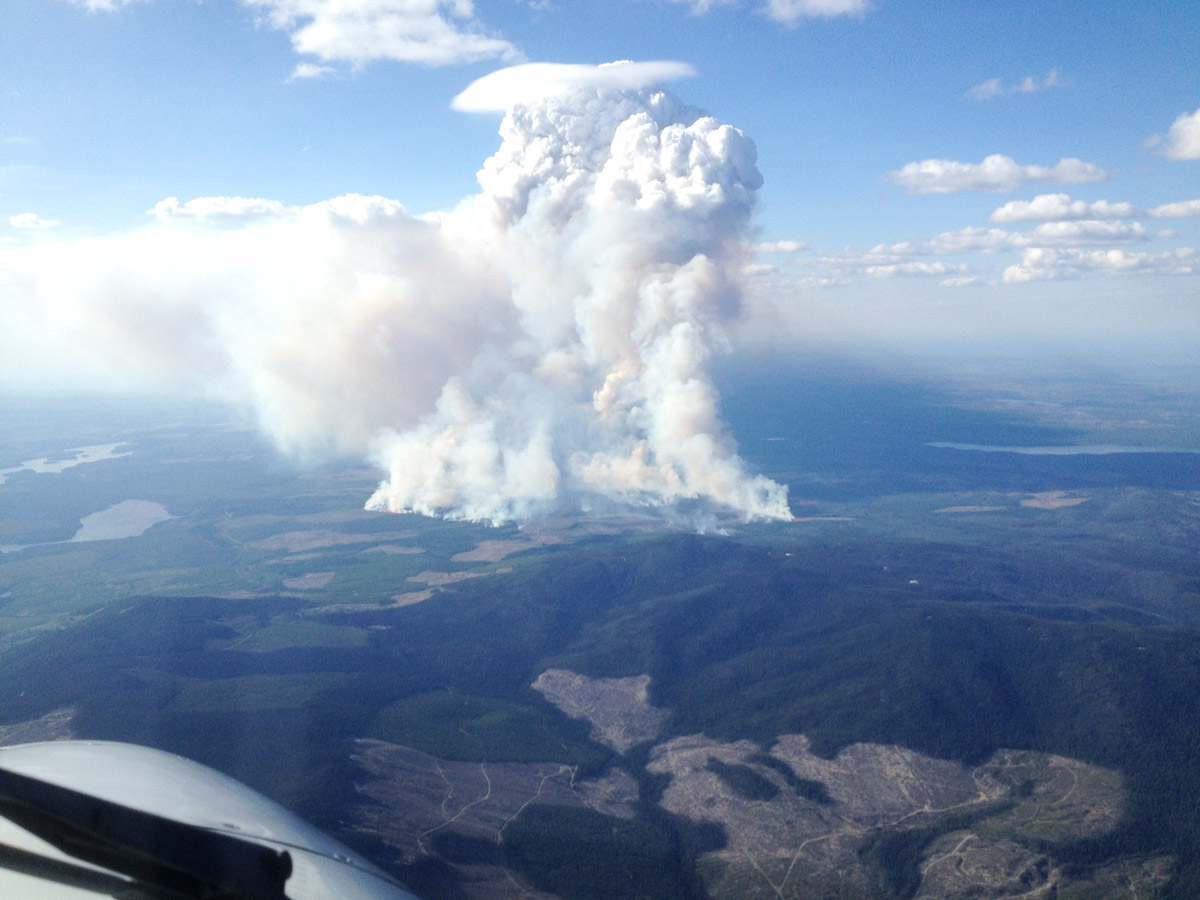 By Korie Marshall
Open burning is once again permitted throughout the Prince George Fire Centre, as of August 11th, 2015.
A news release from the wildfire branch says cooler temperatures and precipitation in much of the area have lowered wildfire risks and allowed the burning prohibitions to be lifted. Both campfires and open fires are now allowed in both the Prince George and Northwest fire centres, but are still restricted in Kamloops and the other fire centres.
Current wildfire danger ratings are low throughout much of the Robson Valley, and moderate throughout most of the Prince George Fire Centre.
Although clearing and burning activities can help mitigate interface wildfire risks, any open burning must be done safely, says the ministry. Homeowners and industry personnel are encouraged to visit the BC Wildfire Service website at www.bcwildfire.ca/Prevention and take the following precautions: ensure that enough people, water and tools are on hand to control the fire and prevent it from escaping; do not burn during windy conditions; create a fireguard at least one metre around the planned fire site by clearing away twigs, grass, leaves and other combustible material; never leave a fire unattended; and make sure that the fire is completely extinguished and the ashes are cold to the touch before leaving the area for any length of time.
Before conducting any burn, check with your local fire department, municipality and regional district to see if any other open burning restrictions or bylaws are in effect.
To report a wildfire, call 1 800 663-5555 toll-free or *5555 on a cellphone. For the latest information on current wildfire activity, burning restrictions, road closures and air-quality advisories, visit: http://www.bcwildfire.ca