By Andru McCracken
---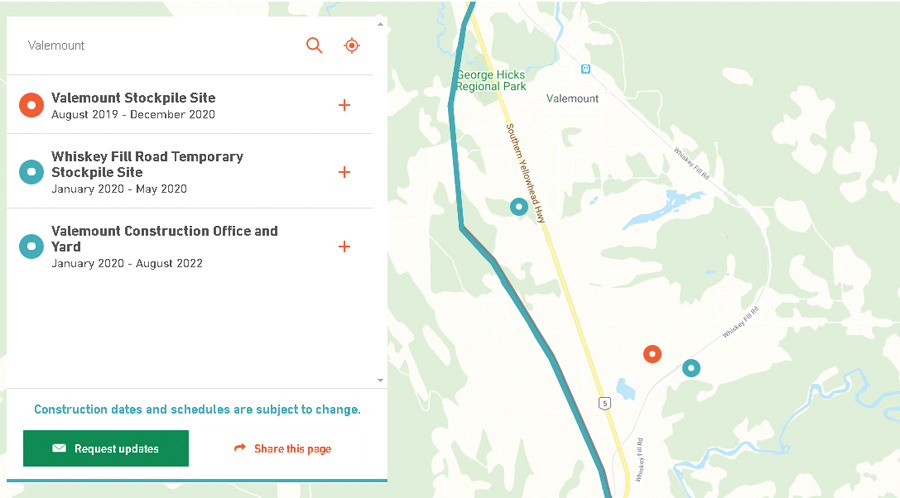 On February 7 Trans Mountain announced they would 'accelerate' construction on their expansion project in light of a February 4 Federal Court of Appeal ruling in the pipeline's favour regarding an appeal by Indigenous groups.
"Construction is accelerating and we're very excited to be delivering this important project and on our commitments to Canadians, our customers and communities," said Ian Anderson, President and CEO of Trans Mountain Corporation.
The announcement came two days after the Federal Court of Appeal dismissed a case made by Indigenous groups challenging the federal government's approval of the Trans Mountain expansion project.
"The case law is clear that although Indigenous peoples can assert their uncompromising opposition to a project, they cannot tactically use the consultation process as a means to try and veto it," the court ruled.
Local upshot
A statement from the company said there is no start date for pipeline construction in Valemount because planning and permitting is still ongoing, but preliminary work will get underway in the coming weeks.
"We expect to begin construction at the Whiskey Fill Road Temporary Stockpile Site in the coming weeks. Our hope is to eventually develop this site as a worker accommodation site, subject to approvals," said a release from the company.
Trans Mountain has been approved to build a temporary workers camp at the Valemount Industrial Park, close to where their pipe storage facility currently exists.
Trans Mountain is also in the process of setting up a contractor's yard within village limits across Highway 5 from the Best Western.
The pipeline has just 65% of the detailed route approved. Anderson claims the path forward is 'clear,' thanks to a process laid out by the Canadian Energy Regulator (recently changed from the National Energy Board).
"Before the end of 2020, construction is expected to be underway across the entire line," a release from Trans Mountain says. The company hopes to have the pipeline in service by the end of 2022.
More money
The expansion project's new cost estimate is $12.6 billion up from $7.4 billion three years ago.
Trans Mountain, now a Crown Corporation, asked the Government of Canada to put an additional $600M in reserve for 'cost impacts beyond the control of Trans Mountain.'
So far Trans Mountain has spent $2.5 billion on the project.