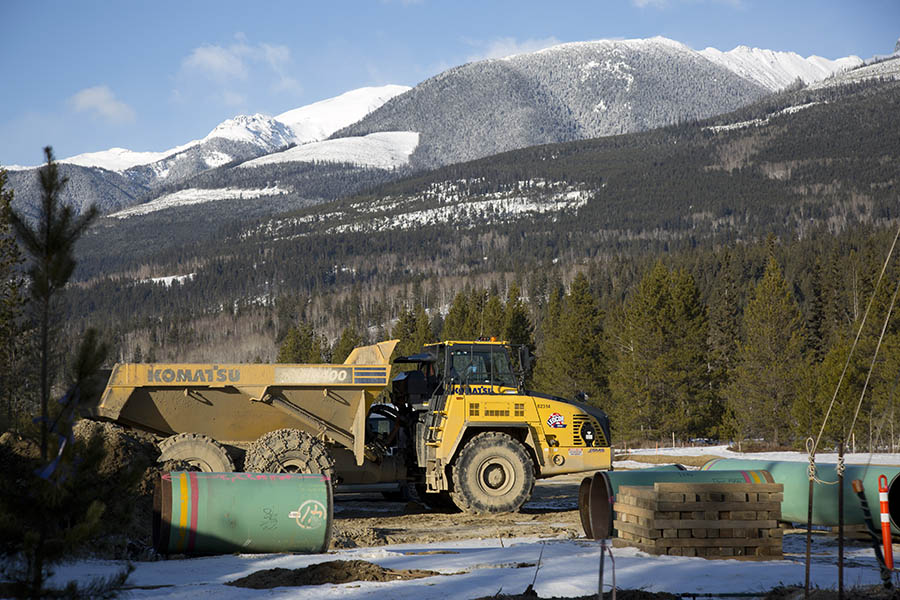 By Laura Keil
The re-tendering process of the 4A Trans Mountain pipeline spread between Blue River and Vavenby is underway, a company spokesperson told the Goat, and the company will be reviewing the submitted bids over the coming weeks.
In February, Trans Mountain announced they will be re-tendering Spread 4A in the North Thompson region for the Trans Mountain Expansion Project "to seek cost certainty, increase productivity and to ensure schedules are met." A spokesperson said the terrain of this portion of the expansion project includes sections of wetlands, rivers and streams, rocky and mountainous terrain, steep slopes, and numerous areas with access limitations. Ledcor-Sicim remains the contractor for spread 3, but it's not yet clear whether they will retain the 4A spread.
The re-tendering comes after the federally-owned company made public that their budget is now 21.4 billion, up 7.8 billion from the last estimate.
The timeline for projected "mechanical completion" was also pushed to the third quarter of 2023. The last estimate was the end of 2022.
The federal government said with 50 per cent of the pipeline already built and the project "significantly de-risked" it would not pledge any further tax dollars on the Trans Mountain pipeline expansion, but rather direct TMC to secure private funding.
Freeland said business analyses by BMO Capital Markets and TD Securities on the project confirm that public financing is a feasible and prompt option.
"They have also confirmed that, despite the increased cost estimate and completion timeline, the project remains commercially viable."
Freeland also confirmed the government intends to divest itself of the pipeline after the expansion is "further de-risked and after economic participation with Indigenous groups has progressed."
The existing Trans Mountain pipeline carries 300,000 barrels of oil per day, and is Canada's only pipeline system transporting oil from Alberta to the West Coast.