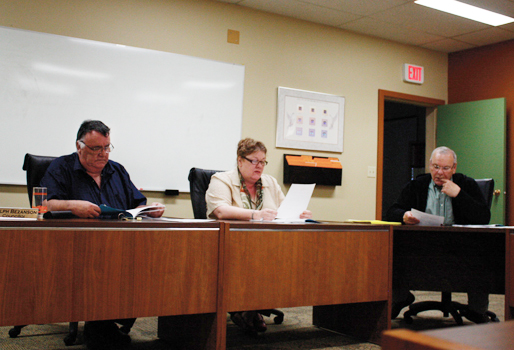 By Goat Staff
The Village of McBride's new top administrator has finished her first month on the job.
Kelley Dundas Williams was hired as McBride's new Chief Administrative Officer (CAO) in May. She replaced Eliana Clements who resigned this spring after 10 years as CAO.
The Goat tried to contact Williams for an interview, but she declined.
Williams was one of about 10 people that applied to be McBride's top administrator, and the only applicant who got an interview, according to Bob Lafleur, the village's former interim chief administrative officer.
Williams is known locally for her stint as executive director of the Robson Valley Support Society. The previous executive director, Amy Bartlett, led the organization since the early 1980s. When Bartlett became ill and went on leave, the Society's board didn't hire a replacement for two years. Williams came in two years later, the first "new" manager in the Society's lifespan.
She was hired to shake up the organization, and she made useful changes, according to former colleagues, but she left RVSS two years later, just weeks after the board brought in a human resources consultant who surveyed employees.
Previously Williams worked with the Wet'suwet'en First Nation and the Kitimat Valley Institute. The Kitimat Valley Institute was losing money before she came on. Thanks to Williams, it had money to spare by the time she left, according to her former colleague Dusan Jankovics, the Institute's comptroller.
Williams declined to comment, and most of the work history on a Linkedin site in her name was deleted in the midst of the reporting for this article.
Mayor Loranne Martin couldn't be reached for comment. She released a statement noting Williams' degree in management, as well as her experience in "senior roles in non-profit organizations, post-secondary institutes, Federal program/project oversight and Aboriginal program delivery and governance."
The statement praised Williams' "commitment to community and rural development, transparency in delivery and respect for the community she calls home."