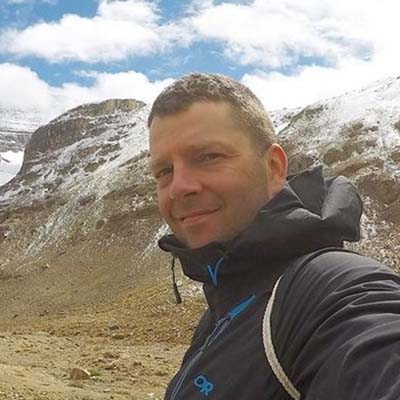 By Laura Keil
The Valemount of Valemount's top staffer, Wayne Robinson, is leaving the Village.
A Village press release said it is "with regret" they announce his departure. Robinson's last day of work will be October 29, 2021.
Robinson joined the Village in 2019 and has filled the role of Chief Administrative Officer and Corporate Officer.
"Village of Valemount Council is appreciative for the energy and expertise Mr. Robinson exhibited during his tenure in Valemount," said Valemount Mayor Owen Torgerson. "A great many of Council's prioritized undertakings were implemented and accomplished resulting in moving our community forward. In gratitude for his service to the Village of Valemount, we wish Mr. Robinson all the best in his future endeavours."
Robinson was on holiday when the news broke and unavailable for an interview, but he provided a statement through a Village press release.
"I will always look back at my time in Valemount with fondness and gratitude. I would like to thank Mayor and Council for the opportunity to serve as the Village's Chief Administrative Officer. I greatly enjoyed my time working for Valemount; I am proud of the accomplishments made while working with a team of dedicated Village staff, and a progressive and supportive Mayor and Council."
"The future of Valemount is exceptionally bright," he said. "And I look forward to witnessing this community's ongoing success."
In 2019, Robinson moved to Valemount from Ashcroft where he had worked as a Deputy Corporate Officer. Valemount was his first stint as CAO. The CAO oversees all other staff members and is in charge of implementing the direction set by Council.
The Village is now seeking suitable candidates to fill the CAO position.