By Andrea Arnold
---
McBride's new Chief Administrative Officer and Corporate Officer, Chris Tupy, was working in an administrative management role for the Canadian Military in Ottawa last spring, when he completed a Master's of Public Administration through Dalhousie University. It was during this program that he was bit by the bug of municipal government.
"I took some specifically-focused municipal government courses, and had a really great teacher," said Tupy. "I was drawn in. It is a career that involves direct communication with the community—not just being a piece in the cog."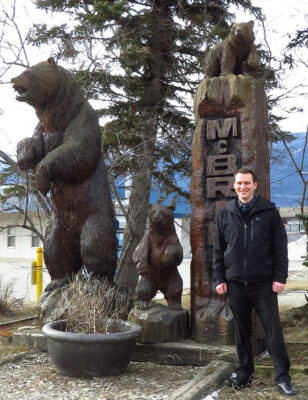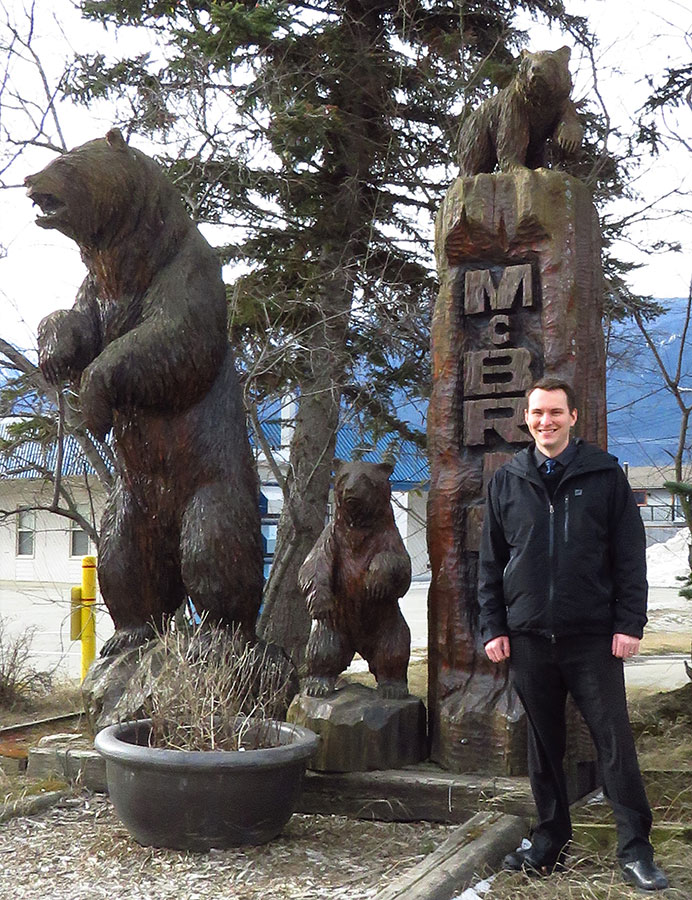 After 15 years serving in the military, Tupy and his wife Chantelle were tired of moving around. They wanted a change that would allow them to settle down and raise their young family.
He began applying for municipal jobs about a year ago. When the job for CAO in McBride came to his attention, he got excited. Tupy grew up in southern BC, and his wife has family in Prince George, as well as Calgary. So coming back west had the feeling of coming home.
He arrived in McBride on March 2, 2021 after driving across Canada. His first day as CAO was March 8th. His first week has been a busy one as he tried to get up to speed on the workings of the village office.
"Council is delighted to welcome Chris to the Valley," said Deputy Mayor Rosemary Hruby. "We think he will be a wonderful asset to the team."
Some of Tupy's previous experience as a Logistics Officer with the military, specifically in the areas of Human Resources and Finance, will transfer over, but he knows there is a lot to learn.
"This is my first CAO position," he said. "I know there will be some challenges. I want to be here for a good chunk of time, to help provide continuity and stability."
"McBride has everything I was looking for," said Tupy. "Close to family and so many outdoor opportunities." He has experience as a biathlon coach, and is excited to have cross country trails so close to home.
He has to travel back to Ottawa to complete the military release process in April. While he is there, along with his in-laws' help, they will pack up the house. His wife and son will drive west, and he will return by plane.
In the short time he has been in McBride, Tupy is excited by what he has experienced. "The people I have talked to seem genuine, involved in the community and encouraging," he said. "It has exceeded my expectations."