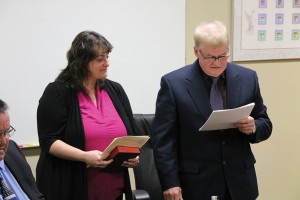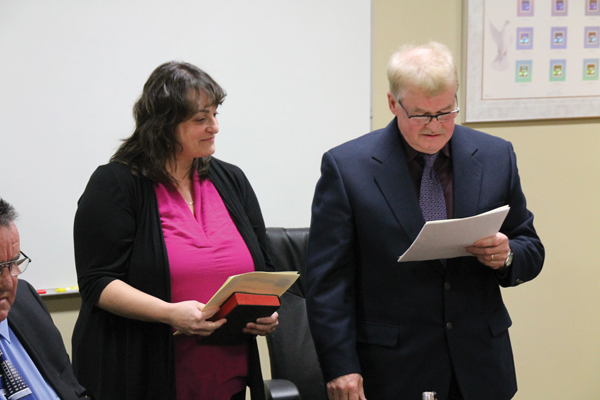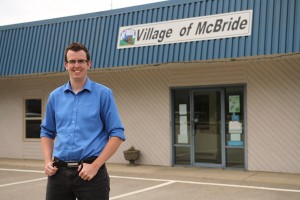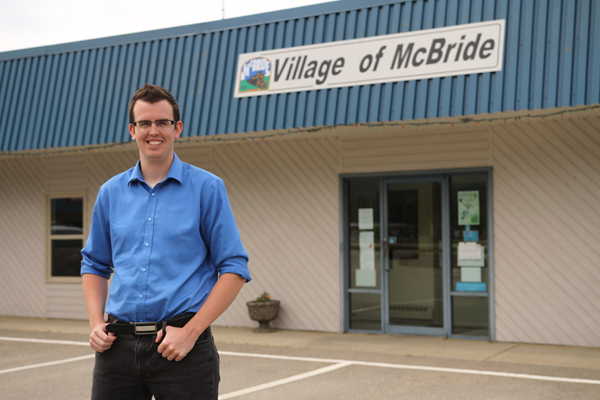 By: Frank Green
McBride's government officers of administration and economic development resigned last week, both effective March 6th.
Both officers, Eliana Clements and Geoffrey Roy, said they were unaware of who would replace them. Roy said he had not spoken to the council or the mayor about his resignation.
The mayor and village councillors were unavailable for comment.
Chief Administrative Officer Clements is resigning in the middle of McBride's budget process. She's put together the village's budget since 1998. She has worked for the local government since 1993, and held her current position since 2005. Clements, in a brief interview across the service counter at the McBride Village Office, said she was resigning for personal reasons and declined to say what she planned to do next.
"I wish the village all the best in all its future endeavors," Clements said.
Clements and former-Mayor Mike Frazier brought in Roy, who's resigning just shy of the end of his contract in April.
"We put our eggs in Geoff's basket," Frazier said of hiring Roy. "Economic development – it's starting to go. You can see it with the work he did," he added, citing Roy's "Business Walk" last summer in which he engaged with local entrepreneurs.
In an interview, Roy said he planned to move to Calgary in a few weeks to look for work.
He said he wasn't quitting because of the new administration, adding that their economic development policies weren't "particularly different" from those of the previous administration. He's proud of the work he did updating McBride's presence on the internet, and said, going forward, that there isn't a silver bullet for McBride's economic problems.
"You're not going to magically bring in some 150 person employer," he said. "You build on what's already established."