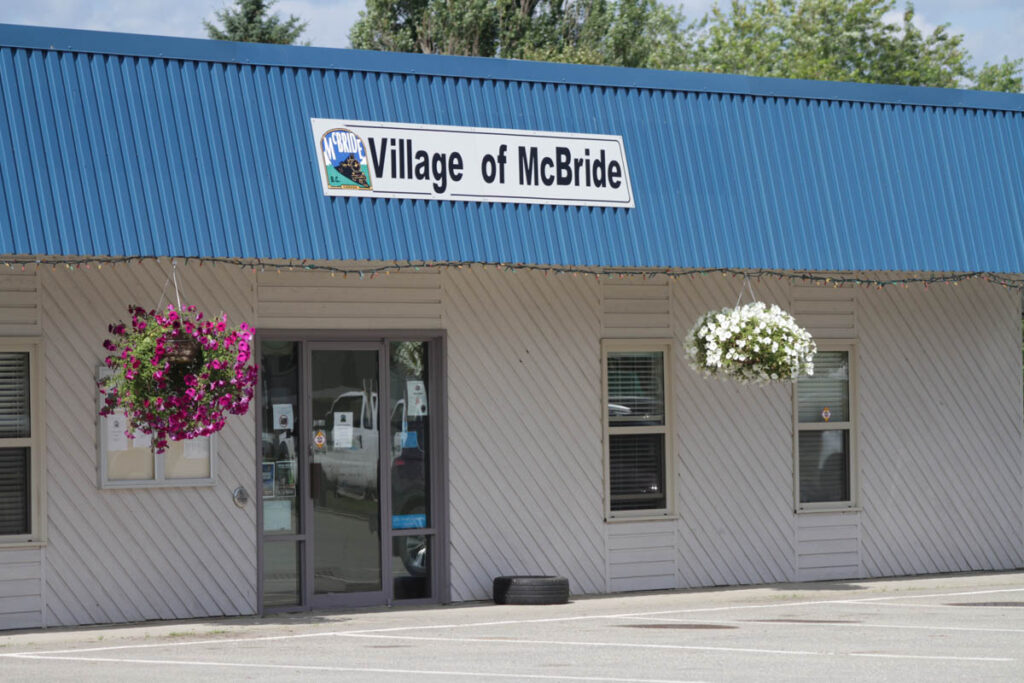 By Andrea Arnold
McBride Council meeting was called to order at 7:00pm November 9, 2021, by Deputy Mayor Rosemary Hruby. Mayor Runtz attended by zoom, and Councillor Smith was absent from the meeting,
Meeting with BC Ambulance Union President
Council directed administration to schedule a meeting with Troy Clifford, Provincial President Ambulance Paramedics of BC about "Initiatives and Solutions Available to Your Community and Address Paramedic, Dispatch and Ambulance Resources." They selected Monday November 29 for their meeting.
Old Growth deferral concerns
Councillor Green added a late item to the reports section of the agenda. The report outlined the most recent information she has regarding the Old Growth deferrals and the concerns that they are causing. Council agreed that it is important to meet with MCFC and other communities and government officials to determine what is the best way to have their concerns heard.
BC Hydro meeting
Council directed administration to register Councillor Green for the BC Hydro Virtual Residential Rate Design Session on Thursday, November 18 from 10:00am – 2:30pm.
Development Variance Permit
Council authorized the issuing of Development Variance Permit 2021-06 that varies section 9.6 of zoning bylaw No. 703 to allow an increase in permitted floor area for an accessory building from 70m2 to 115m2, to enable the construction of a detached accessory building to 910 Airport Road.
The original second part of the recommendation was defeated.
Council amended and passed the second portion of the recommendation. Council moved that the property owner will have to confirm that the structure is located at least 1m beyond or outside of the existing Statutory Right-of-Way (registered#BW393952), prior to construction.
COFI Convention registration
Council approved the registration and travel expenses associated with the Council of Forest Industries (COFI) Convention for Councillor Green to attend, subject to all provincial health guidelines on April 27-29, 2022 in Vancouver BC.
Train Station roof budget
Council directed staff to include the following options regarding the McBride Train Station Roof Replacement into the 2022 Capital Budget. Remove the cedar shingle roof and install coloured metal roof $82,500 and additional costs based on roof conditions after the cedar shingles have been removed: Replace sheeting as required up to $25,000; Replace fascia and trim, up to $10,500; Contractor/tender support $4,000; Council further directed that a tender package be developed and posted publicly as soon as reasonably possible.
Approving Officer appointment
Council moved to remove Gordon Simmons as the Village of McBride Approving Officer, and further, to appoint CAO Chris Tupy as the Village of McBride Approving Officer.
Village office Christmas closure
Council approved the closure of the Village office from December 24, 2021- January 3, 2022. Communication regarding the closure will be communicated to residents to allow for completion of bill payments and drivers licence renewals to happen before the closure.
Christmas Cards from Council
Council agreed that the Councillors would look after sourcing Christmas cards with local images to send to Ministers, Government and nearby communities local governments.
The meeting was adjourned at 8:15pm.