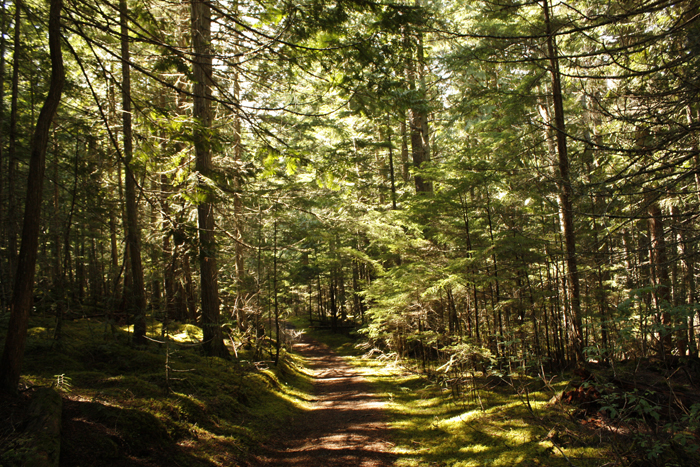 By: Korie Marshall
Two projects in Valemount are receiving almost $90,000 from the National Recreational Trail Program.
Announced in late December, $68,000 will go to the mountain bike Park for trail and bridge construction. A further $20,250 will go to trail upgrades and brushing for snowmobile trails. Both are projects of Valemount Area Recreation Development Association.
"Our Government is pleased to support these projects as part of our efforts to expand and improve recreational and multi-purpose trails across the country" said Cathy McLeod, Member of Parliament for Kamloops-Thompson-Cariboo in a release. "By investing in trail infrastructure, our Government is encouraging job creation, linking communities and increasing recreational opportunities for Canadians."
$10 million has been made available between 2014 and 2016 to help expand and rehabilitate Canada's snowmobile, all-terrain vehicle and non-motorized trail system through a partnership between the Government of Canada and the National Trails Coalition.
"The National Trails Coalition was founded in the belief that trail users and volunteer trail builders/managers can achieve much more working collaboratively and supporting each other's goals," said Jo-Anne Farquhar, President of the National Trails Coalition Board of Directors in the release.
Work on a new 80-foot suspension bridge across Swift Creek is nearly complete, and has also received funding through the Northern Development Initiative Trust, Columbia Basin Trust and Yellowhead Outdoor Recreation Association, which spearheaded the bike trail project. The funding will help complete Phase 1 of the trail system on Five Mile Hill. Phase 1 will include the Swift Creek southern Traverse, the Swift Creek Northern Extension, one of the climbing trails (also used as a cross-country trail) and one intermediate downhill trail.
Curtis Pawliuk, manager of VARDA says the brushing and maintenance on the snowmobile trails will take place next summer.