by Andru McCracken
---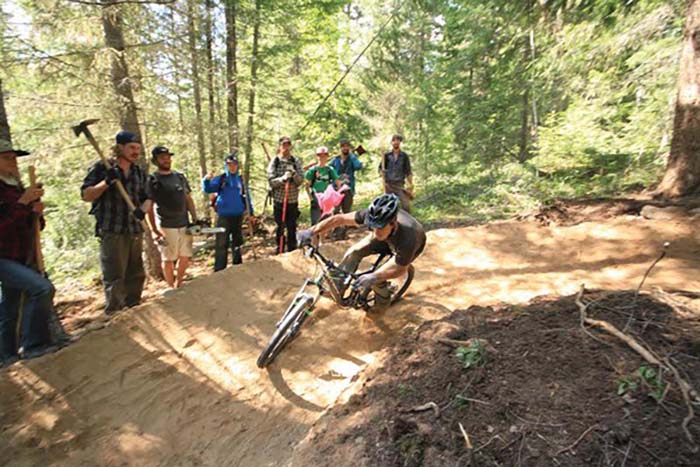 When you get to the very top of the Valemount Bike Park you have only one route down. The trail is a black diamond, aptly named High Roller, where expert level features present a high stakes gamble for riders. However, that game will change this year thanks to a new $20,000 investment by the Columbia Basin Trust with their Trails Enhancement funding.
Valemount and Area Recreation Development Association (VARDA) manager Curtis Pawliuk said a new trail will give intermediate riders another option from the top, a blue square. The trail will link up with Stinger, another intermediate trail.
"Now we will have a black and blue option right from the top of the mountain," he said.
Pawliuk said that Valemount Bike Park has strived for accessibility from all their staging areas although there are no plans yet to include a green run from the very top.
"The terrain at the top isn't conducive to green runs," said Pawliuk.
"On a steep slope a green trail is hard to make; you end up creating a very large trail, significantly wider."
However, creating more green trails suitable for beginner riders is on the table in the next phase of the bike park, Valemount's empire of dirt.
"We're stoked to keep building and planning," said Pawliuk. "A big part of this project is the Master Plan Version 2. In the next masterplan we're looking at expanding green options."
VARDA has applied for funding to the Columbia Basin Trust's Community Initiatives program, and if successful, they'll receive money to complete Phase 5 of the existing master plan and develop the next plan.