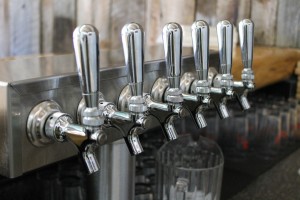 By: Korie Marshall
Starting on Sept. 15th 2015, everyone serving alcohol – including volunteers at special events – will need to be certified.
Announced in late December, the latest round of changes to the provincial liquor laws will require anyone selling or serving alcohol to either have Serving It Right training or a new Special Event Server certification. Serving It Right is a self-study course provided by go2hr for the hospitality industry that teaches the legal obligations of anyone who sells and serves liquor in BC
Currently, not all servers in food-primary establishments are required to have Serving It Right, nor are some servers at an event requiring a Special Occasion Licence, like a non-profit or charity event. After Sept. 15th 2015, all licensees, managers and servers in any type of liquor licensed business, as well as all paid staff and serving volunteers at clubs like Legions, will be required to have Serving It Right. The new Special Event Server certification will be required for license holders, managers and servers at all special events under 500 people, whether paid or volunteer. For events over 500 people, Serving It Right will be required. Anyone with a valid Serving It Right certificate will not need to take the Special Event Server training.
Currently the cost for Serving It Right training is $35 for the online course, $40 for the paper course and $10 for recertification, though the prices will be reviewed. The fees for the Special Event Server have not yet been set, and are pending further consultations.
Starting on Sept. 15th 2015, Serving It Right certificates will be issued with an expiry date and will have a five-year renewal cycle. Current Serving It Right certificates with no expiry date on them will be valid until Sept. 15th 2020, allowing five years for recertification. Servers with Serving It Right-equivalent certificates from other jurisdictions with no expiry date will be exempt until Sept. 15th 2020. Most other provinces and territories have similar training programs.
The new Special Event Server Training is expected to be available by this summer.
Over one-quarter of Parliamentary Secretary John Yap's recommendations from the provincial Liquor Policy Review focus on health, safety and social responsibility. The provincial government says it is taking action to increase server responsibility by expanding and enhancing training requirements.