By Chris Parker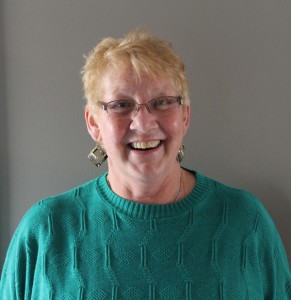 How many times have we thought about our dreams when we purchased a lottery ticket? Most of us would probably admit that escaping into the unreality of a Lotto win dream is cheaper entertainment than going out to a movie. So week after week most of us plunk down a few hard earned sheckles and imagine for a few minutes what it would be like to be the recipient of a Lotto win.
For one lucky McBride resident that dream has become a reality. When Edna Partridge went into the Home Hardware Store to check her ticket and was greeted with their infamous music 'You're in the money,' it was shock, delight, and disbelief. Store clerk, Anita Jones who had sold her the ticket (a Quick Pick) was on hand to verify that it was the winner and to be part of the initial excitement. A few days, and a 5-hour drive later, Edna, her sister Noreen Sadiwnyk and her good friend Marg Sansom were walking towards the modern Lotto headquarters building in Kamloops.
As they approached the 'Claims Counter' full of excitement and ready to receive their $53,006.70, the gentleman who followed them in the door was proclaimed a Grand Prize winner ($20-million).
After the excitement of those first few minutes came the two and a half hours of verifying tickets, filling out five pages of questions and completing the requisite paperwork. Edna, her sister and friend were treated to donuts and coffee while the cheque itself was prepared and preparations for the photography session were completed. The moment finally came when Edna held that precious cheque before she and her friends were allowed to go off to the bank and then to their celebratory dinner. With a goodie bag of prizes including t-shirt, coffee cup and other bits of miscellaneous promotion pieces in tow ,they enjoyed a wonderful dinner at The Keg.
Now a few days later and back home in McBride, our winner is left with her memories, and the knowledge that she shared her prize with five others across Canada. She is intent on continuing to enjoy her part-time job at the Library.