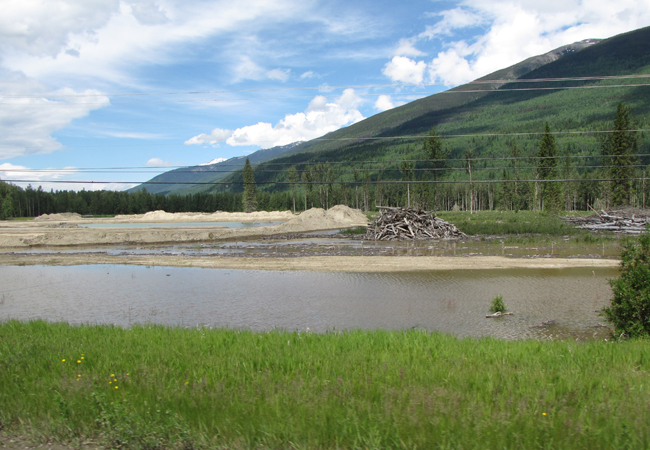 On Monday June 25th, the Village of McBride issued a boil water notice to all users of the Village of McBride water supply system.
The notice was made in consultation with the Drinking Water Office of the Northern Health Authority, pursuant to Section 14 of the Drinking Protection Act.
All residents using Village water should boil their drinking water and follow the instructions below, according to the Village notice.
The warning is issued as a result of high turbidity levels reached due to recent warm weather and rain causing higher than normal snow melt and runoff.
Residents and local businesses are asked to respond by ensuring that tap water is boiled for a minimum of one minute prior to personal consumption. Use of bottled water for personal consumption during this Boil Water Advisory is recommended.
Limit use of water consumption. This includes limiting showers, laundry, dishes, flushing toilets, watering gardens.
This Notice remains in effect unless and until another public notice is issued upon the request of the Drinking Water Officer advising that the Notice has been amended or rescinded.
Owners of public premises served by this water system must:
a) Notify the public that the drinking water is not potable water by posting a sign at every sink or drinking water fountain accessible to the public;
b) if normal business practices provide an opportunity, verbally advise any person who may use the domestic water system for a domestic purpose that the water is not potable water.
If you have any questions concerning this advisory, please contact the Village of McBride during regular office hours at (250) 569-2229.
Boiled water is required for:
Drinking purposes
This includes all beverage concentrates such as fruit juice and iced tea where water is added.
Food Preparation
This includes washing fruits and vegetables that will not be cooked. Water used as an ingredient does not need to be boiled prior to use, providing it will be brought to a boil during the cooking process.
Coffee Machines
Coffee machines usually produce water heated to about 70 to 80 degrees Celsius, which is sufficient to destroy pathogens. This temperature must be maintained for a sufficient amount of time to ensure that all harmful organisms are destroyed so let the coffee stand for at least five minutes before drinking.
Brushing teeth
This includes daily oral hygiene such as cleaning dentures.
Infant formulas
Formulas should always be prepared by using boiled tap water or bottled water that is boiled.
Making ice
It is important to note that freezing does not destroy most pathogens. Bacteria and viruses can survive in frozen products for long periods of time. Discard any ice made from contaminated or potentially contaminated water.
Fruit and vegetable washing
Boiled water should be used to wash all produce that is to be eaten raw.
Check back for more updates on our website as they become available or follow us on Facebook or Twitter: @thegoatnews