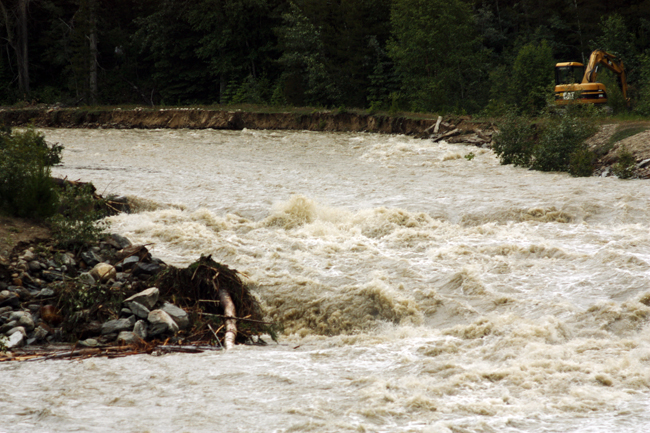 The Valemount Evacuation order has been rescinded and Village of Valemount residents are safe to return home today, effective as of 5 p.m.
The evacuation alert remains in place and people are asked to remain prepared should conditions change. Public works staff will monitor water levels closely over the several days.
Water quality is improving significantly. However, the boil water order remains in effect until public works staff are confident that public health is ensured. Please boil all tap water for at least two minutes before being consumed, or alternately use bottled water.
The section of the Swift Creek Trail adjacent to Swift Creek is closed indefinitely due to erosion and unstable banks. Residents are asked to remain cautious around all local waters, as they can be unpredictable.
The Village thanks Public Works staff, volunteers and partners who are working hard to stabilize local infrastructure in the event of further rainfall.
If you have flood waters or areas of concern to report, please contact the Village of Valemount at 250 566 4435
For more information on emergency preparedness, visit http://www.emergencyinfobc.gov.bc.ca/prevention-preparation.html