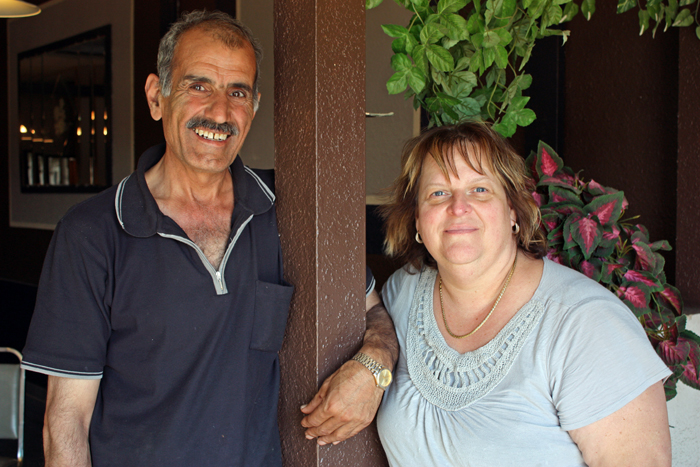 Shirley and Mazen Haymour are opening the Valley's first Donair shop "Diamond H Donairs."
The retired Edmonton couple began sweeping up the old Pizza shop in the Karas strip mall where the new restaurant will open in September.
It will be mainly fast-food with donairs, ice cream, hamburgers, hot dogs and Middle Eastern Food, and potentially desserts such as Baklava.
"It's order and go," Shirley Haymour says.