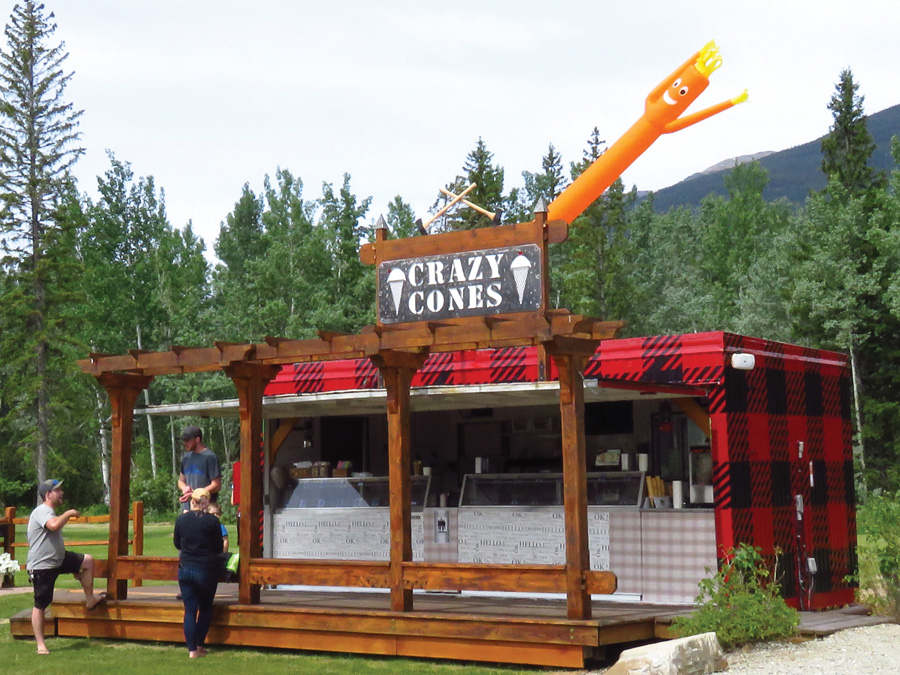 By ANDREA ARNOLD
---
Ice cream is a great summer food, and Crazy Cones in McBride is open for the season. Kevin and Jenny Taphorn along with their staff are looking forward to serving people their favourite cold treat this summer. The cold products offered from Crazy Cones this year include milkshakes, 32 flavours of ice-cream, sorbets, sherbets and frozen yogurt.
This year they are partnering with other local businesses to provide grab' n' go meal items such as pizza, hot dogs, and sandwiches. The shop will also have a variety of drinks available both hot and cold.
The Taphorns look forward to being on the front lines this year. In past years they have not been able to be on site due to the other businesses they have. This year, after handing over the keys to the Husky, they decided to take the reins.
"We decided to re-open with a new image," said Kevin. They set to work reimagining the space. As they do with their suppliers, they turned to local talent for their redesign. Phil Boulianne was hired as the hand responsible for the steady plaid lines, and the flashy new sign is a piece of Robert Johnson's handiwork. On nice days, one will also find a shady place to sit under an umbrella. The cherry on top of the catchy new look is "Willy," the wacky waving arm inflatable tube man flapping in the ever present wind.
Crazy Cones had a successful opening over the Pioneer Day weekend. They have hired local students who will take on more responsibility in the coming weeks, and the shop is operating between noon and 7pm daily, seven days a week from now until around Labour Day.