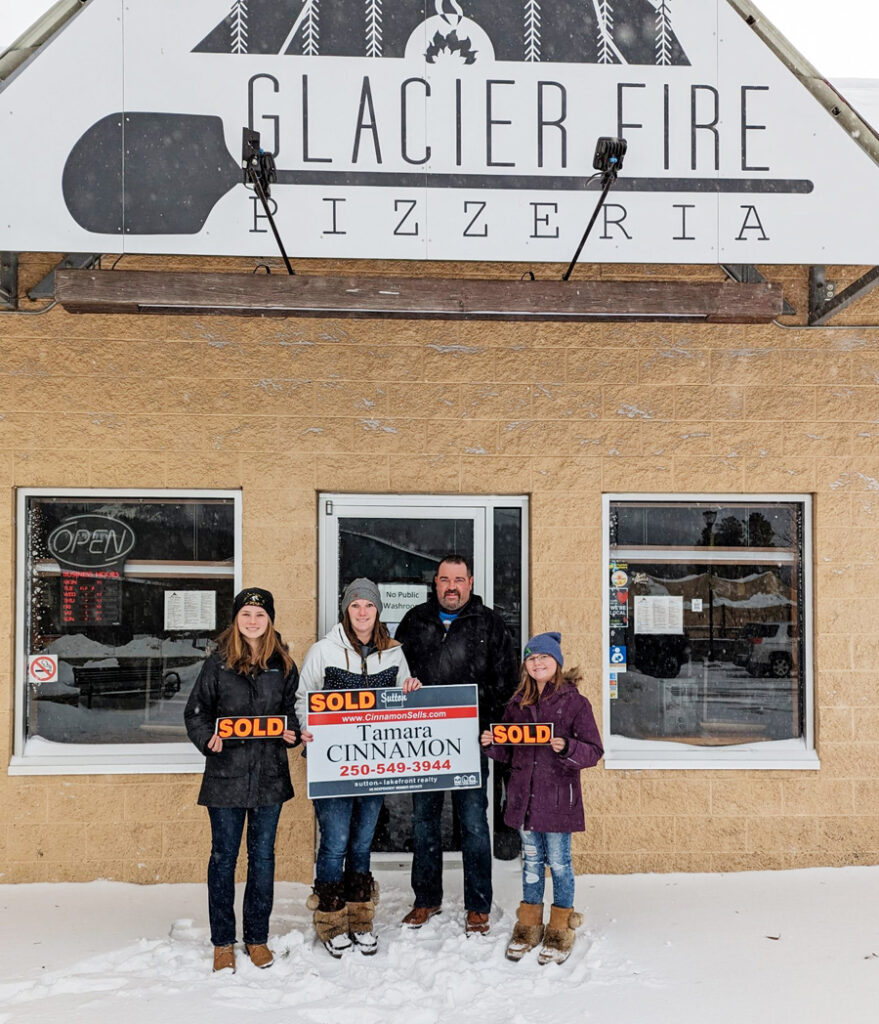 By Laura Keil
Over the coming weeks, you'll see new but familiar faces in the kitchen at Valemount's wood-fired pizza shop on 5th ave.
Local couple Jacki Lussier and Cam Bell recently purchased Glacier Fire Pizzeria from Ryan Halliday and Jess Way.
Lussier has worked in the restaurant industry since she was a kid, getting her start at the Great Escape restaurant at the tender age of 11.
"I was so little that they had to pour out half a pot of coffee for me to be able to carry it around. I couldn't handle a full pot."
For the past 16 years, she's worked at the Moose pub, and managed it in recent years. But with her daughters now in their teens, and her older daughter also working in a restaurant, she saw the pizza shop as a way to bring her family together, similar to the way she helped out her parents at Valemount Sporting and Clothing.
"It will be a little family business like what I grew up with."
Lussier says they plan to keep the same menu, but will add items down the road once they get on their feet, things like pasta and donairs.
"We are hoping to open for lunch for personal pizzas, plus donairs, soups, salads, pizza subs, italian sandwiches."
While they take over the business Jan. 16th, they will close for a couple weeks to learn the ropes, and "how to not burn and serve raw pizza," Lussier says.
During her second day of training last week, Lussier was amazed at the amount of care that goes into the food Jess and Halliday prepare. The only oven is the birch wood-fired oven.
"There's no deep fried foods. Everything is freshly sliced daily. This was my second morning and it's amazing what they do. It's kind of wild. She's in there slicing a fresh pineapple to put on the pizzas, it's not canned."
They are planning their grand re-opening the first weekend of February.
Lussier says her partner Cam Bell, a former oil rigs worker, will be helping out at the restaurant in addition to his new role at CIBC as financial service rep.
"I honestly don't even know what to expect going forward, which is a scary thing but kind of a fun thing," she said. "I just want everyone to know that we're super excited to serve the community and be local faces and have it family-oriented – to be able to serve other families and friends."
As far as taking the plunge into becoming a restauranteur, she says the answer is really quite simple:
"I know I'm never going to leave the restaurant industry so I may as well own one."