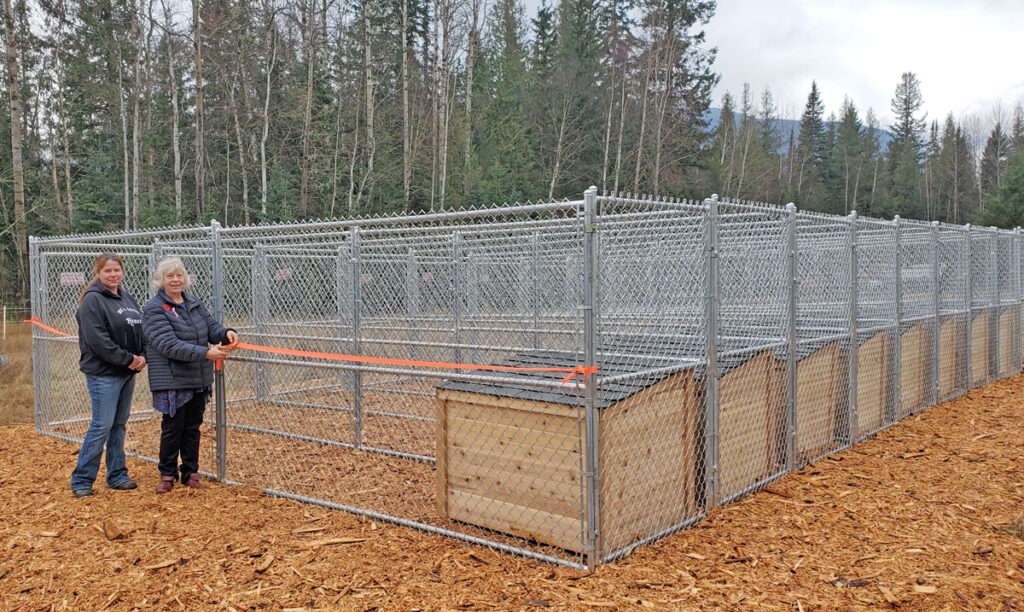 By Andrea Arnold
On Friday, Nov 3rd, the owners of DAN Martin Farm just outside McBride opened their first 10 dog kennels for business.
"I have loved the idea of having a kennel for many years," said new business owner Mellany Ford. "I was inspired by the amazing Ann Schwartz. I would have never wanted to take away from her so since she retired I took the opportunity to have my own."
Ford has 10 outdoor chain link kennels each equipped with a 36x42x36 dog house. The runs are four feet wide and 20 feet long, with a mulch floor. The dogs will be provided with a self heating dog bed to help with warmth.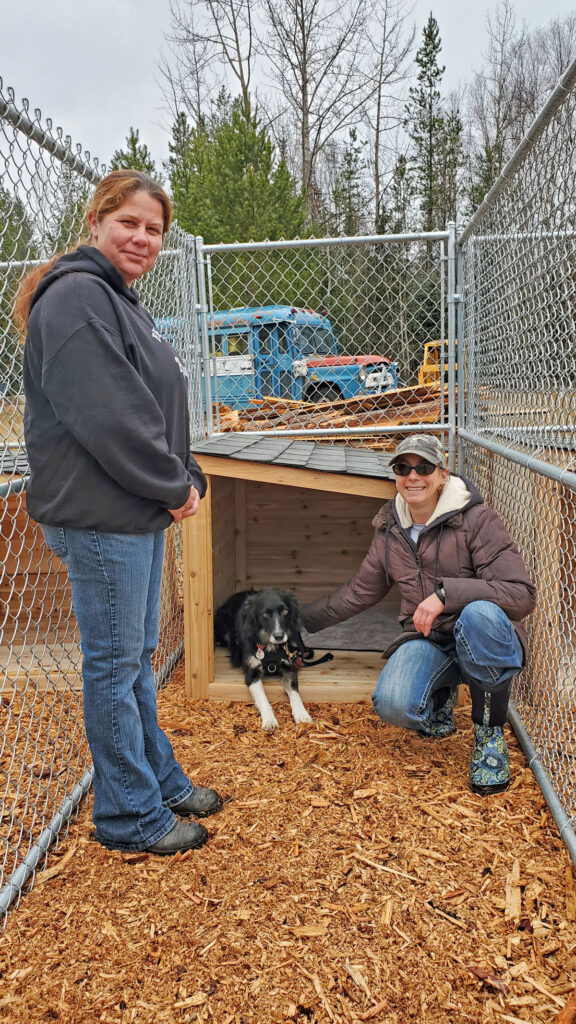 "We will be building a secure entrance run along the gate side of the kennels to help keep the dogs safe," said Ford. "This will prevent an accidental escape when we are letting dogs in or out of their kennel space. It will also provide an area for food, medical notes and other supplies."
Prior to the grand opening, they didn't have the roof on the kennel structure, but had the supplies on hand to create a wood frame and tarp roof. Ford also said they plan to wrap the outside of the kennels with tarps to provide the dogs with protection from wind, rain, sun and snow.
She has also invested in kinetic molecular heaters. These small heat sources can be mounted safely on the chain link fence and do not require an ongoing power source to operate.
Ford said that they decided to start small, using equipment and supplies that could be repurposed if they find that the business is not for them. But Ford is optimistic and is excited to be owning and operating her own business.
"I will only have outside runs this year," she said. "Should it turn out to be a good venture, I plan to build a building in the future for indoor kennels."
Prior to accepting a dog at the kennel, Ford requires that owners read and sign a boarding and liability agreement. All dogs must be up to date on vaccines including bordetella, and Ford requires that proof of the vaccines be provided prior to arrival.
Bookings can be made by phone or text 250-569-7165.
Ford plans to donate 10 per cent of November's income to charity. Five each to the Robson Valley Spay and Neuter society and the Elks and Royal Purple Christmas Hampers.