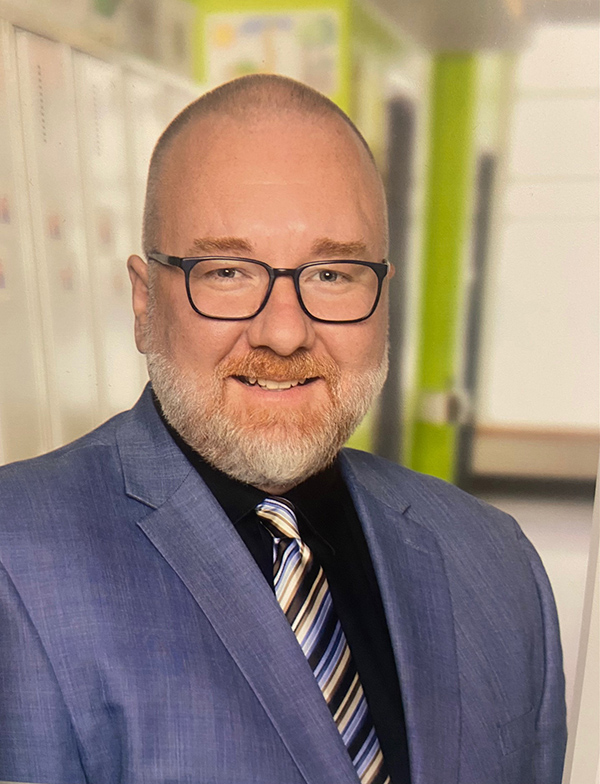 By Andrea Arnold
A new principal will be stepping into both McBride schools this next fall. Jason Schwartz will take on the title and role beginning August 1, 2022. No stranger to rural schools, Schwartz has been working as both a Vice Principal and Principal within School District 57 for the past three years.
Schwartz began his adventure as an educator 22 years ago. As a fresh graduate of Lakehead University in Thunder Bay, he accepted a position in Hall Beach Nunavut, north of the Arctic Circle.
"The school was a K-12 school," said Schwartz. "It was a small isolated community of about 700 people. It was a fly-in community."
After three years of life in the true north, checking the playground for polar bears before recess and sometimes dog sledding to work, Schwartz moved back to Ontario where for 12 years he worked as an elementary school teacher, a special education teacher and received a promotion to Vice-Principal.
After 12 years he traveled to and worked in an Ontario International School in China. Schwartz loves to experience other cultures and countries, so he made the move. He spent three years as Vice Principal and teaching at the Huamei-Bond International School in the city of Guangzhou, a city of about 16 million people, more people than the whole province of Ontario.
"Where I was, in southern China, it was a very temperate climate," said Schwartz. "There was no snow, and there were palm trees, and fruit groves. As I walked home from work I could fill my bag with fresh mangos and lychee for an after work reward."
After three years, he gave up the palm trees and fruit groves and returned to Canada. Doors opened in School District 57, so he headed to a new climate. He served as Vice Principal at Blackburn and Giscome Elementary schools (concurrently), and most recently was Principal at Pineview Elementary.
His experiences at smaller, more rural schools have given him an appreciation for small-town communities.
"I understand and appreciate that community involvement is necessary," said Schwartz. "Relationship building is key, with everyone."
Being the new guy in town, he knows that there will need to be time invested in that relationship building, and allowing the community to get to know him.
"The biggest challenge will be getting to know people," he said. "I want to hear where they come from, listen to their stories and work with them, and together see what comes next."
He hopes that students, staff and parents take advantage of his open door policy.
"Come on in," he said. "I want to provide a welcoming environment."
As far as the split responsibilities between the schools go, Schwartz will not be taking on any regularly scheduled class times. His aim is to be a visible presence in the elementary school.
"I want them to see that I am growing and learning with them," he said. Much of his time will be spent within the physical building of the elementary school.
"At the highschool, Lisa Franke will be continuing in an administrative support role, and taking care of tasks when I am unavailable" said Schwartz.
Schwartz is excited about extra curricular activities. He has experience coaching volleyball, but supports activities beyond the athletic ones.
"I want to work with staff and students to provide clubs that are possible and are desired," he said.
Schwartz has driven through McBride many times, and now he is excited to spend more time here and explore. He is an avid hiker, and loves kayaking and canoeing. In the winter, he is looking forward to checking out the local snowshoe trails. He is an avid photographer who enjoys capturing the natural beauty as he is exploring.
"I am also an avid reader," he said. "I think that is expected with my profession."
His love for travel has not waned, and he is looking forward to seeing more of the world as the opportunities open up.
Although his recent jobs near Prince George have been in small schools, he was living in the city and eager to settle down in a small community.
"I look forward to understanding my role, and learning how I can support the students, the staff and the parents day-to-day within the community."