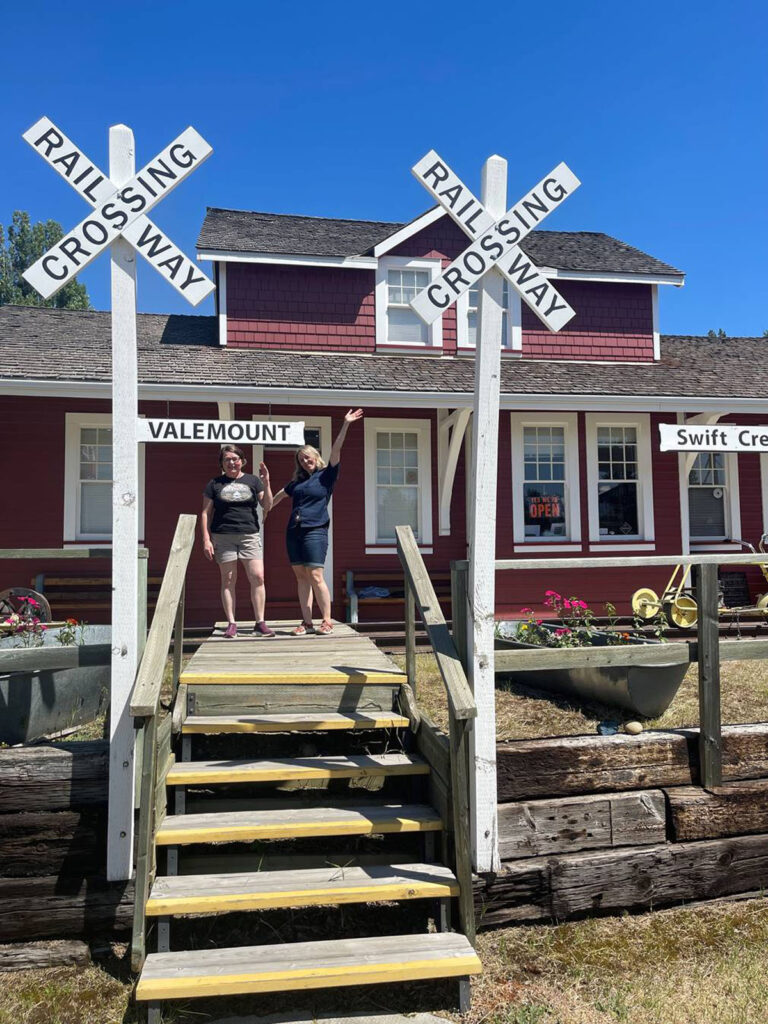 By Laura Keil
After 30 years of operation under the Valemount Historic Society, the Valemount Museum is now operating under the Village of Valemount.
Paul Johnson, President of the Valemount Historic Society, says giving up museum operations to the Village will free up time and resources to improve the archives and historical resources. The Society is committed to sharing stories, images, and artifacts of the past and using them as tools to illustrate our present.
"Without the day-to-day focus on operations, the Society can really invest time and energy into preserving and documenting the history of the region and help to grow and share the archives," he said.
The Valemount Museum's day-to-day operations are now being handled by the municipality as part of the Village's tourism services in a manner similar to the Visitor Center. Groundskeeping and care of the building have been long-standing responsibilities of the municipality, however, staffing will now also come through the Village. The museum is funded through property taxes and the money dispersed through the Regional District of Fraser-Fort George. The majority of these funds will now go to the village.
"We are very excited to see what we can do under this arrangement to grow the impact of the museum," says CAO Eric Depenau. "The Historic Society has done a wonderful job over many years to create this gem and with the additional resources of the municipality helping to polish the operations we think it can shine even brighter."
Valemount Mayor Owen Torgerson says the Museum is an operation more than a century in the making and one of Valemount's few designated heritage buildings.
"Council is proud that we can take this step and invest in our communities past, present and future. Thanks to the continuation of funding agreements previously in place the great majority of operating costs for the museum are forecasted to be covered through existing arrangements with the Regional District of Fraser Fort George."
The Village says consignment agreements currently in place for the 2023 season will be honoured and move forward as planned. The Village is planning to maintain the regular event schedule as in any previous year, including partnerships with other groups.