By Andru McCracken
---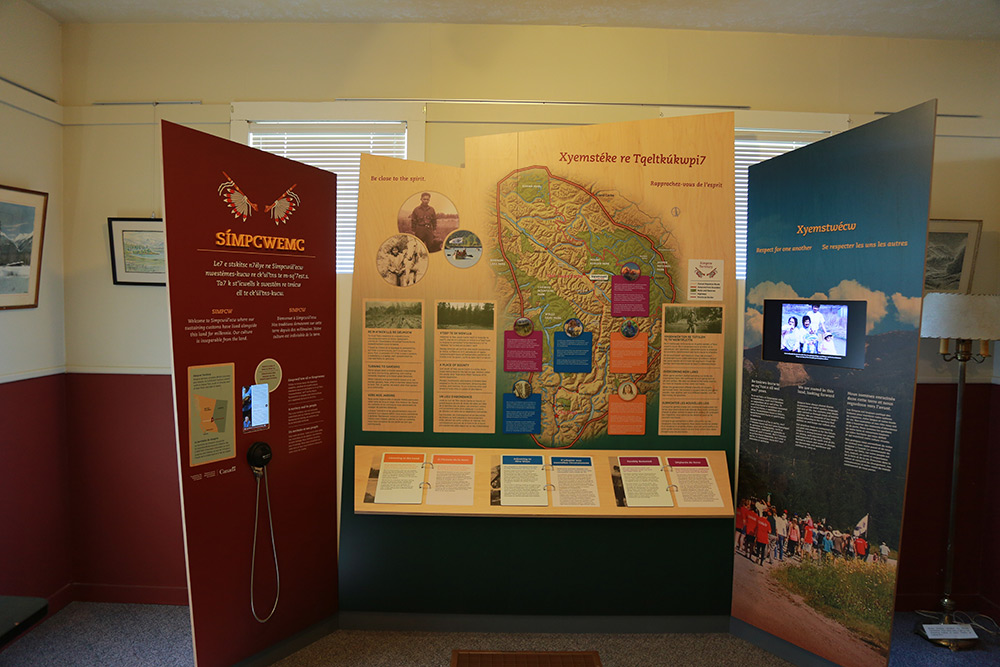 There is a new permanent Simpcw exhibit at the Valemount Museum and if you are under the impression that First Nations people never settled here, you'll have the opportunity to hear first-hand from the descendants of those who did.
Because of the 1916 relocation, First Nations' have been overwhelmingly absent in local history. Before 1916, local settler history itself was barely recorded and often poorly at that.
With a long absence, enforced with the permit system that required indigenous people to get a permit to leave the reservation in Chu Chua to return home to the valley, and being prevented from settling here, colourful stories of 'why indigenous people didn't settle here,' were invented.
The exhibition makes short work of those invented stories and provides insight into what the descendants of the indigenous people of the area are doing now.
The exhibit combines audio, images and story to great effect.
A grand opening is planned for the fall, but you can visit the exhibit any time from 10am until 4:00pm Tuesday to Saturday until the Valemount Museum closes at September end.
See more photos of the exhibit below:
[rl_gallery id="45234″]