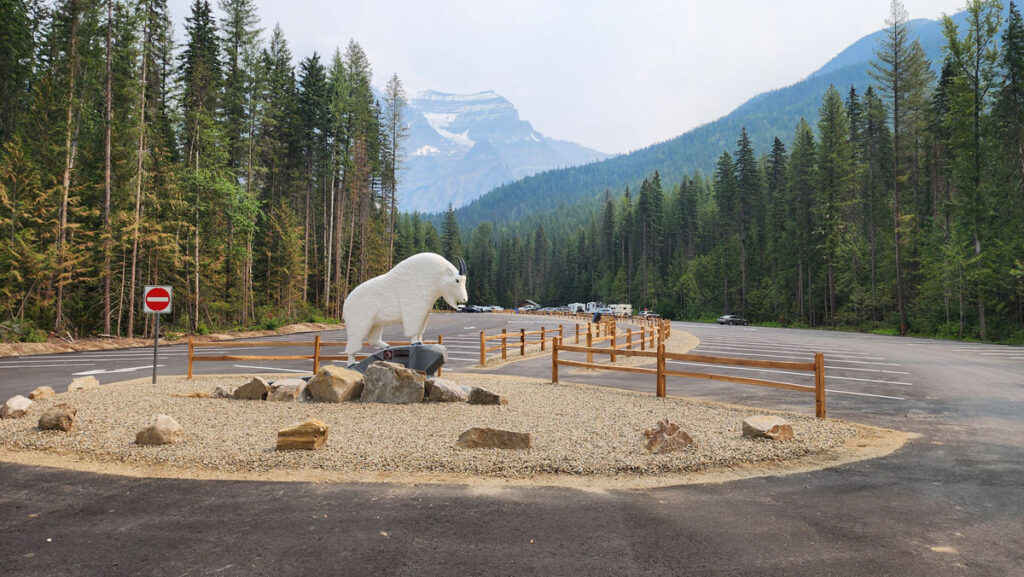 By Laura Keil, Publisher/Editor
I had the chance to hike the Kinney Lake trail last week. Since last year, it's been closed during the construction season for trail repairs and a parking lot expansion.
While having to close the trail is a major inconvenience to many people, especially to tourists and those in the local tourism industry, the improvements – made with safety and usability in mind – look great and will no doubt last a long time.
The Berg Lake trail suffered major damage during a flash flood in 2021. Several bridges required replacement, and parts of the trail were washed out.
Last summer, BC Parks staff and contractors completed assessments and work on the trail up to Whitehorn Campground, assessed and planned work for Whitehorn to Emperor Hill, and made repairs on the trail beyond Emperor Hill.
In November, Peter Goetz of BC Parks told the Goat they lifted up the bridge and widened the Robson River crossing so that it matches the original channel, then put that bridge back over the wider river. He said removing the hourglass constraint at that spot in the river was one of the improvements they made with climate-change resilience in mind.
Parks also re-did the trail in several spots, widening it or increasing its height to avoid mucky terrain, features I very much enjoyed on my trek last week.
As far as parking lots go, this is the most beautiful and functional one I've ever seen. There is designated RV parking, accessible outhouses, a central walkway in the parking lot to the trailhead and a great view of Mt. Robson.
Sometimes it takes an upgrade to realize just how dated the old thing was. This is certainly the case for me. The upgrades at Mt. Robson signal BC's investment in this awe-inspiring trail, and will ensure visitors come away with a positive experience. I hope the Province turns its eye to other Parks trails in the coming years, matching the professional look it achieved here.