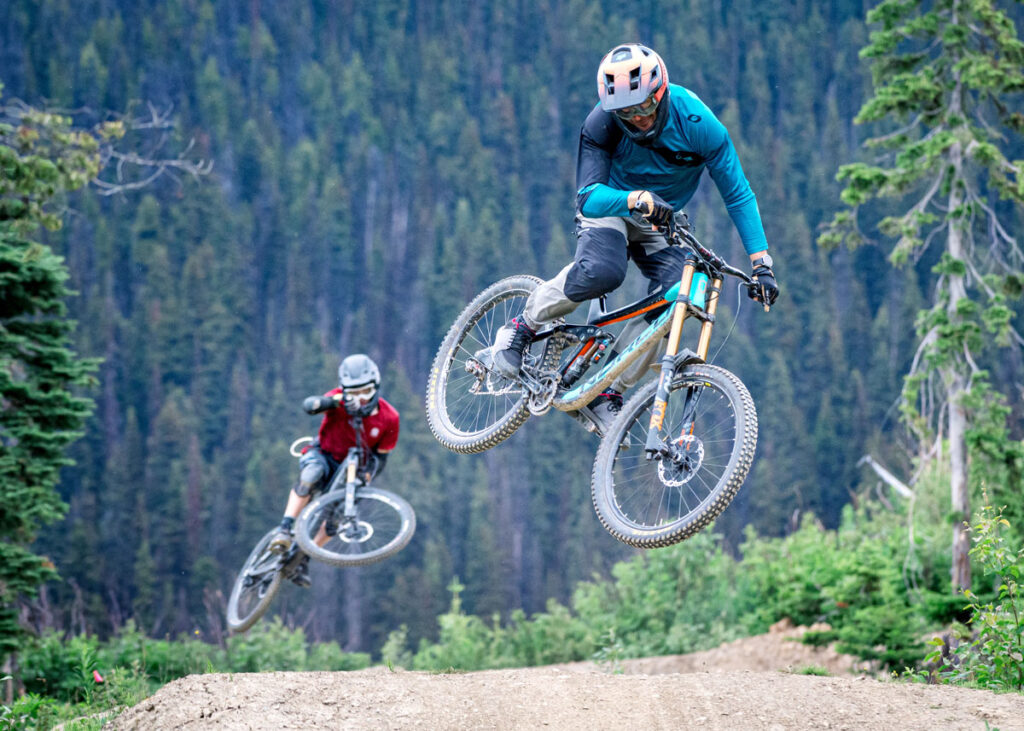 By Laura Keil
Nearly 300 registered riders participated in last weekend's Bike Fest in Valemount.
Valemount Area Recreation Development Association (VARDA) GM Curtis Pawliuk was pleased with the turn-out.
"We are so appreciative of the riders that come and invest in our community," he said. "The social and economic impact from this event is inspiring and we are so happy to be able to bring 300 smiling people to experience 'RideValemount.'"
Bike Fest passes allowed riders a lift on half a dozen shuttles up the mountain between 10am and 6pm on Saturday and Sunday. The weekend included a hot breakfast and VALE coffee at District Bicycle Saturday morning, and lunch by the Best Western's Summit Grill at the staging area on 5-Mile, and a post-ride pizza party with pints at District Bicycle. Stellar Descents Whitewater Rafting offered discounted raft rides and a shuttle from downtown Valemount.
Photographer Brian Johnson of Kamloops was in Valemount for this year's Bike Fest and captured many of the high-flying moments.
While many riders were from out of town, some locals also participated.