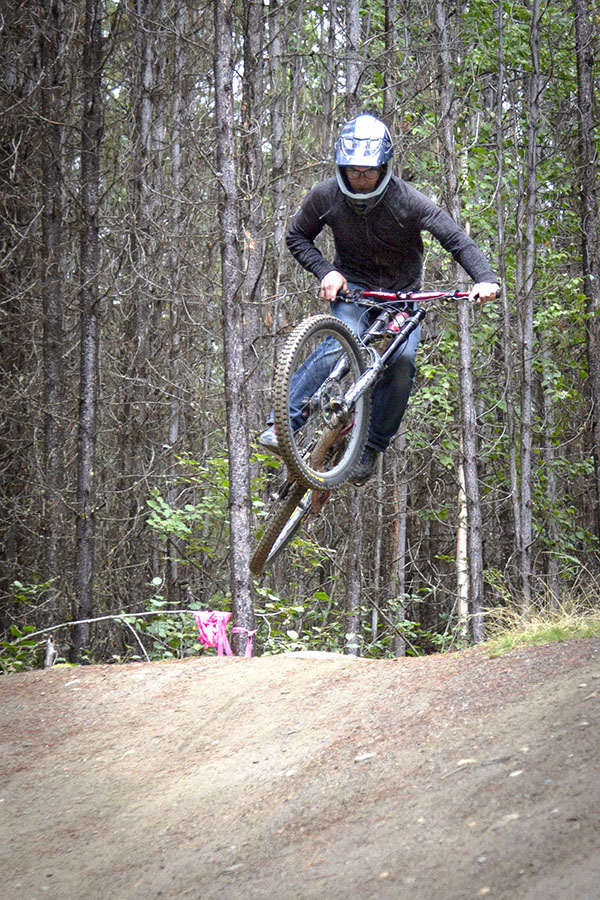 By Laura Keil
Despite a rainy start to the weekend, Fall Fest drew 160 mountain bikers on both Saturday and Sunday to Valemount's slopes for a fun weekend of shuttling, food, yoga, and friendly competition.
Fall Fest was spearheaded by the Valemount Area Recreation Development Association (VARDA) and sponsored by Tourism Valemount, drawing tourists to town during the shoulder season.
Events included daily yoga, a skinny ride competition where competitors vied to cycle as far as they could along a 50ft beam that narrows from 6in to 1.5in, a costume ride, multiple shuttle options up the hill, food and raffles, as well as several social events for riders.
Fall Fest weekend was originally planned as a Funduro event (fun endurance competition), but lack of registrations caused organizers to pivot to Fall Fest, which has been held in the past with success.