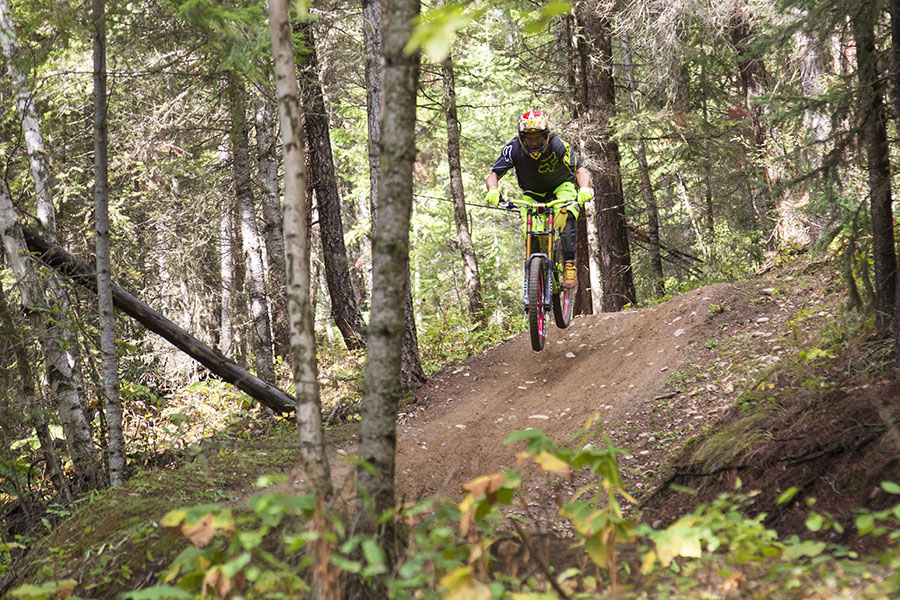 By Andrea Arnold
The Valemount Bike Park will receive national exposure July 15th and 16th by hosting the Canadian Enduro League. The league is hosting 10 events between the end of April and the end of October. By hosting one of the 10 events, the Valemount trails and the community will be in the company of mountain bike destinations like Revelstoke, Cypress Hills, Whistler, Sun Peaks and Bromont Quebec.
VARDA Executive Director Curtis Pawliuk is thrilled to see the event coming to Valemount.
"We are extremely excited to be chosen for one of the locations this year," he said. "The race typically sees between 200 and 250 participants at each venue and each of those people bring friends and family along with them. This has the opportunity to provide a large economic spinoff of our community and to showcase our trail network to hundreds of people who may not realize what Valemount has to offer."
Enduro racing is different from downhill racing. The races are divided into timed stages that can be over 30 minutes long for each race.
"An enduro is a style of racing where riders must pedal around the network to access certain segments of trail within the network that will be timed," Pawliuk. "Typically there are five segments. Only these five segments are timed, although riders have to do an extensive amount of pedaling to access the locations spread throughout the network."
The Enduro Canada website explains that courses will be fully marked using tape, arrows and signs. Dangers, hazard areas and intersections will be clearly marked. Riders are asked to stick to the trail. Riders who take shortcuts are disqualified.
Enduro Canada releases course information typically the Friday before the race weekend. They post the information on the Trailforks website only, and will announce the release on social media.
Riders must be a minimum of 13 years old on the race date, and must use helmets with full face protection made between 2019-2023. All other protective gear, knee pads, elbow pads, gloves and eyewear are strongly recommended. Each rider is responsible for their own timing ship. They must pick it up, wear it on either their fork or wrist and make sure they are turned in within 45 minutes after the cut-off time. If a rider misses this deadline they are automatically disqualified.
This is the first year Valemount has had the opportunity to host an event of this calibre.
"We will look at this year as a trial run, and if we receive positive feedback and community support, it is something that we would hope to be a part of for years to come," said Pawliuk.