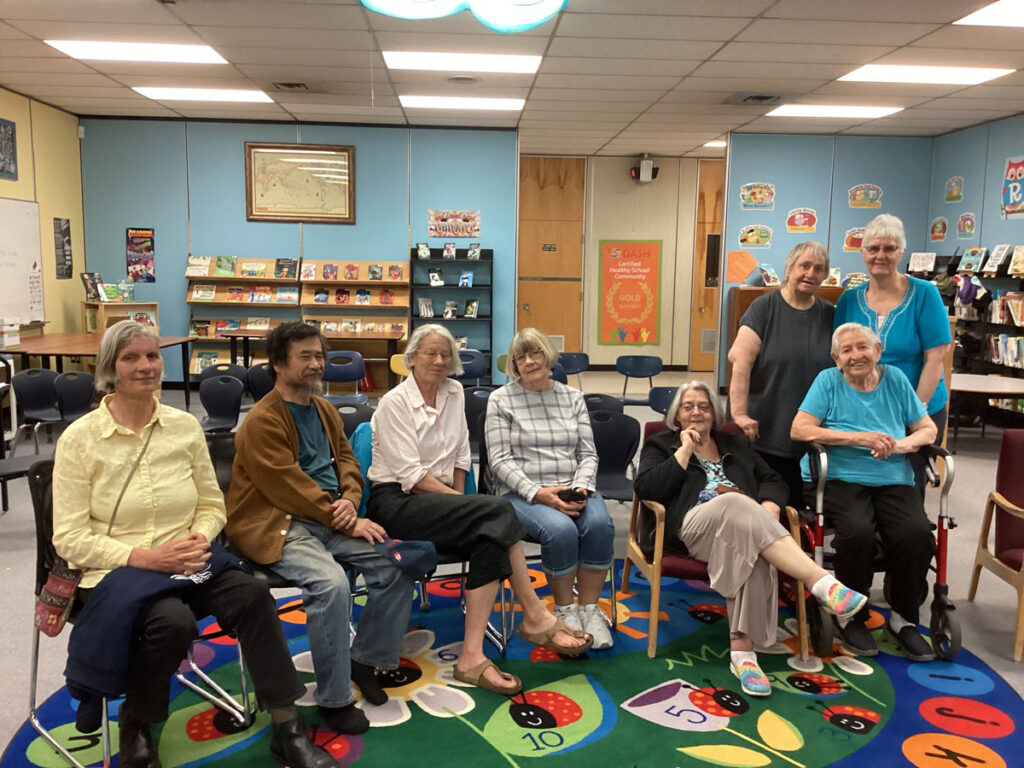 By Laura Keil
A dozen elders connected with students in Grade 5-7 at the elementary school to share their memories of growing up in Valemount.
Local theatre producer Sharon Stearns coordinated the Art Start-funded initiative.
"I wanted to do something that honored the elders with that picture, because it's not often that they can connect with younger kids and have something given back to them."
Through this intergenerational project, elders in the community came to talk to the intermediate kids about memories, stories, things about Valemount or the Robson Valley when they were young.
"They came to the school and they shared some wonderful stories, memories,"Stearns said. The next phase was the students' turn.
"After they left, I had 10 days with kids where I asked them what they remembered about those stories."
When the elders returned the students read what they rememebered back to the elders.
"The picture was at the library where they sat there and listened to what the students remembered about their stories. And some of it was just really lovely and poignant. And I think the elders were really touched. Even though there were big holes."
She said the kids did a fantastic job.
"I was actually surprised at how much they bought into it."
She said the recordings of the seniors sharing their stories will likely be donated to the Valemount Historic Society.