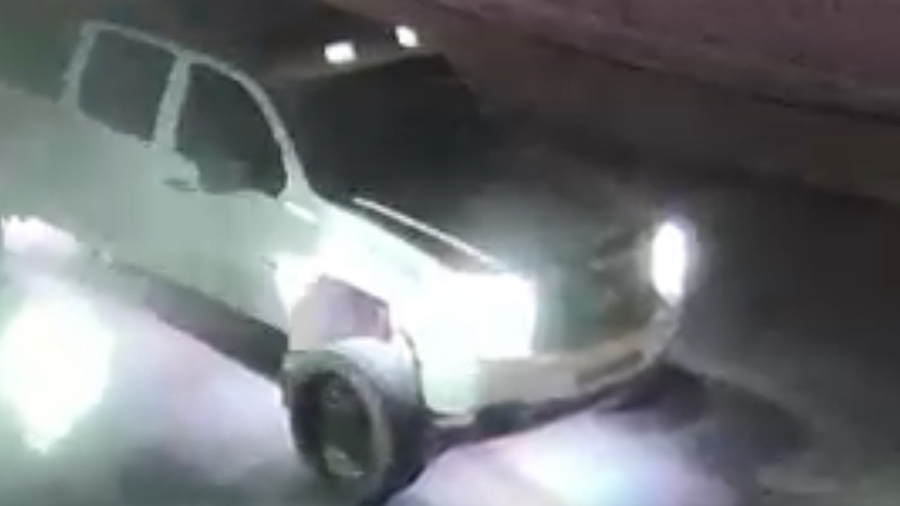 Submitted by Cst Michael Hunter
The Valemount RCMP is seeking assistance from the public in identifying a vehicle, as well its owner and driver, that was involved in an incident outside Valemount Secondary School on the night of September 18, 2022. At approx. 9:10 pm a pickup truck was caught on surveillance video engaging in stunt driving on Ash St. Prior to leaving, the vehicle in question stops on the rainbow inclusivity crosswalk and does what appears to be a deliberate burnout before speeding off northbound. The vehicle that police are seeking information on is a white GMC Sierra with a Duramax Diesel, wide offset rims and an undercarriage light as seen from screenshots taken from the surveillance video. A second vehicle was also present, but has since been identified by police.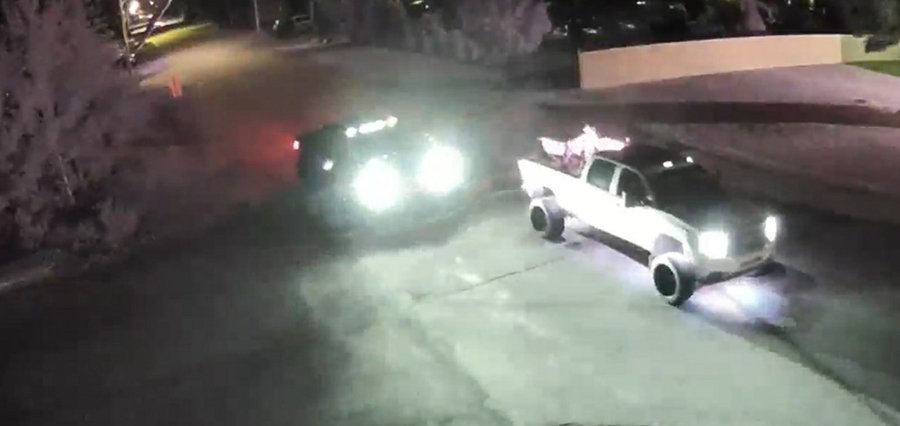 The Valemount RCMP would also like to remind the public that the area is under video surveillance due to multiple instances of stunt driving and vandalism in the area. Should anyone be caught participating in these types of behaviours, they could face charges under both the Criminal Code of Canada, the Motor Vehicle Act of British Columbia and the impoundment of any involved vehicles.
If anyone has any information that may lead to the identity of the white truck and its driver, please contact Valemount RCMP at (250) 566-4466 or Crime Stoppers at 1-800-222-8477 and reference the above noted file number.