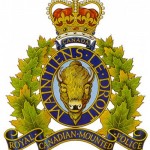 Submitted by RCMP
---
On Sunday, January 10, 2021 at approximately 3:15 PM, police and emergency services responded to a two-vehicle collision on Highway 5 approximately 25 kilometres north of Vavenby, BC.
Upon arrival, it was determined that a northbound beige SUV collided with a southbound black SUV. The driver and lone occupant of the beige SUV, a man from Alberta, was airlifted to hospital in critical condition. The occupants of the other vehicle sustained non-life threatening injuries. Sadly, one of several dogs in the black SUV died in the crash and one was injured. The BC Conservation Officer Service assisted investigators at the scene with the animals.
Road and weather conditions do not appear to be contributing factors to this collision. Investigators have obtained evidence of impaired driving by alcohol and drugs from the driver of the beige SUV.
Central Interior Traffic Services (CITS) in Clearwater are seeking any witnesses to this collision, including dash camera video of the beige SUV prior to the crash. In addition, investigators wish to speak with the driver of a commercial vehicle which was passed by the beige SUV prior to the collision.
Anyone with information regarding this crash is asked to contact CITS in Clearwater at 250-674-2237 and quote file 2021-169.