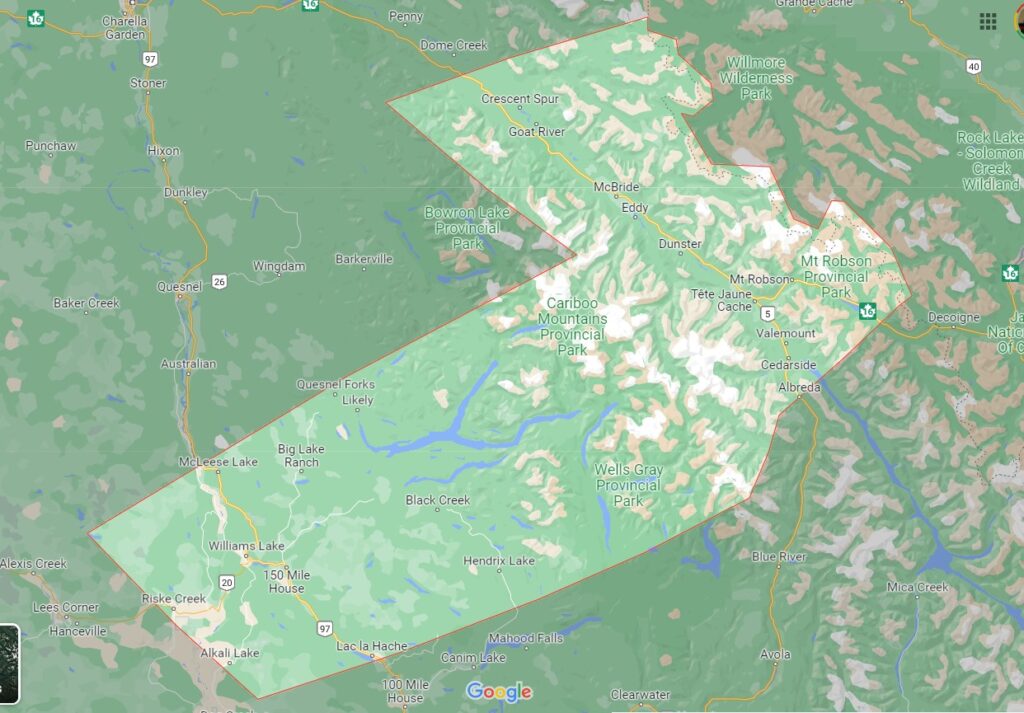 By Laura Keil with files from Andrea Arnold
BC Hydro says crews are working to restore power in an outage that began around 6pm and is affecting roughly 892 customers in the McBride area due to downed wires. A second outage that began around 5pm affecting 140 customers from Lamming Mills to Dome Creek is still under investigation and crews have been assigned but are not expected to be on site until 1a.m.
The Valemount and McBride areas and Robson Valley are under a severe thunderstorm warning for the next three hours.
Environment Canada says its meteorologists are tracking a severe thunderstorm capable of producing strong wind gusts, up to nickel size hail and heavy rain.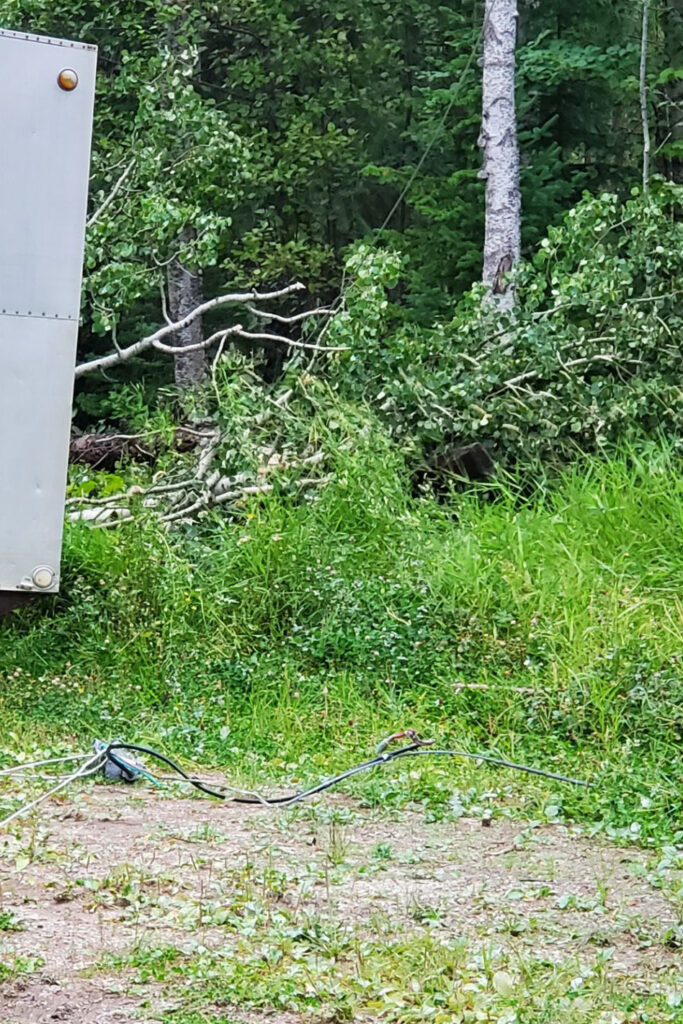 "A line of severe thunderstorms is moving across Quesnel Lake and McBride at a speed of 20 km/h early this evening."
Boaters are advised to take extra caution. Environment Canada says weather in the mountains can change suddenly resulting in hazardous driving conditions. Check drivebc.ca for current road conditions.
Due to the location of the downed lines, McBride's back-up generators were unable to provide power. Trees hit powerlines in several spots, including Dore River road, Dorval road, Westlund road and Gaglardi Park.
McBride residents say around 6pm an exceptionally strong wind (click for video) pushed over trees, whipped up dust and debris, and had some concerned the dark storm clouds were turning into a tornado. One person posted online that the wind knocked over a 250lb wooden arch in their yard.
BC Hydro has not yet posted an estimated time of restored power in either outage.
BC Hydro warns people not to approach downed power lines and always assume downed or damaged power lines are live, even if they're not sparking or making any sound.
If you come across a downed or damaged line, follow these steps:
Dial 911 and let them know that a power line has fallen or is damaged. Keep others in the vicinity at least 10metres (a bus-length) away.
Stay back at least 10 metres (33 feet). That's about the length of a city bus. Why 10m? When a power line touches the ground, the electricity will flow through the ground over a wide area – think of it like ripples in a pool of water. The voltage in the ground is very high at the point of electrical contact but as you move farther away, the voltage will drop off. At around 10 metres, the voltage drops to zero. This is why we recommend staying at least this length away.
It's also important to keep away from any object that is in contact with a power line. This is because the electricity in the line will always seeks a path to the ground. This path might include a tree, a vehicle or a fence. These objects then become energized. If you touch the energized line or object, the electricity can flow through your body.