By Andrea Arnold

---
The Dunster Fine Arts School Society has received a grant of $191,832 through the Community Economic Recovery Infrastructure Program, Revenue Stream Economic Resilience.

The society plans to use the grant to begin upgrading parts of the Dunster Schoolhouse.

"The board has been doing some 3-5 year planning," said Society chair Katharina McNaughton. "Surveys were sent out and one of the main things that came back was that people would like to see an increase in the building's efficiency."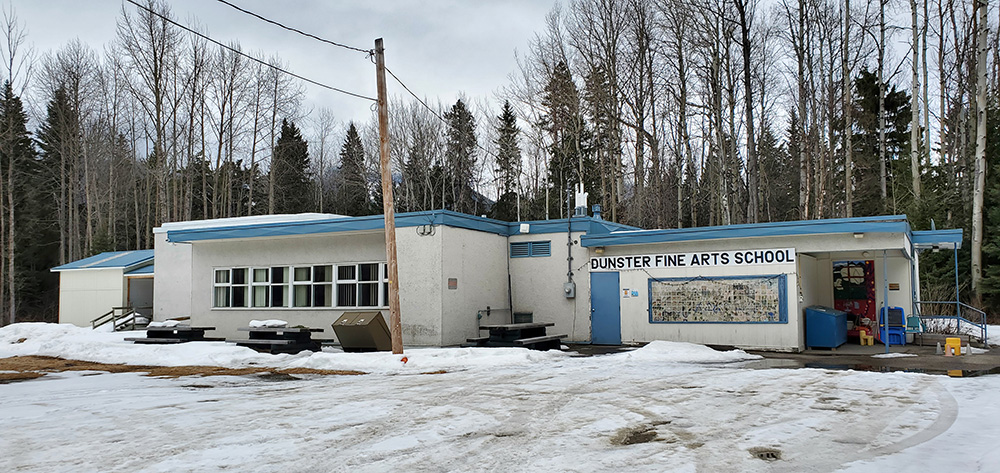 Prior to applying for the grant, they had the building inspected and the report said the building was not energy efficient.

"We decided that a new peaked truss roof, insulation, windows and doors needed to be the priority," said McNaughton. "Also, we want to have a new front entrance constructed with wheelchair accessibility."

Although the Schoolhouse is no longer used as a traditional school, the community continues to use it for many educational opportunities as well as a location for social gatherings (pre- and hopefully post-COVID). This hub of the community has hosted a variety of workshops, agricultural events, Seedy Saturday, theatre performances, Community
Futures events, a play group, Northern Health gatherings, as well as being rented out for weddings, reunions, sports groups or other large groups. It's used as a mid-way meet-up for groups across the valley as it is located approximately halfway between McBride and Valemount. The society also uses the Schoolhouse to house the supply of cross country skis that they loan out during the winter season.

"There is other work that needs to be done," McNaughton said. "The building needs new siding, and we are hoping another grant comes through to allow that to happen."

Inside repairs are needed as well, and the society is looking at fundraising to cover those costs.

"Overall this project will foster 'community cohesion' and allow for a more sustainable future of the Dunster Schoolhouse," McNaughton said.