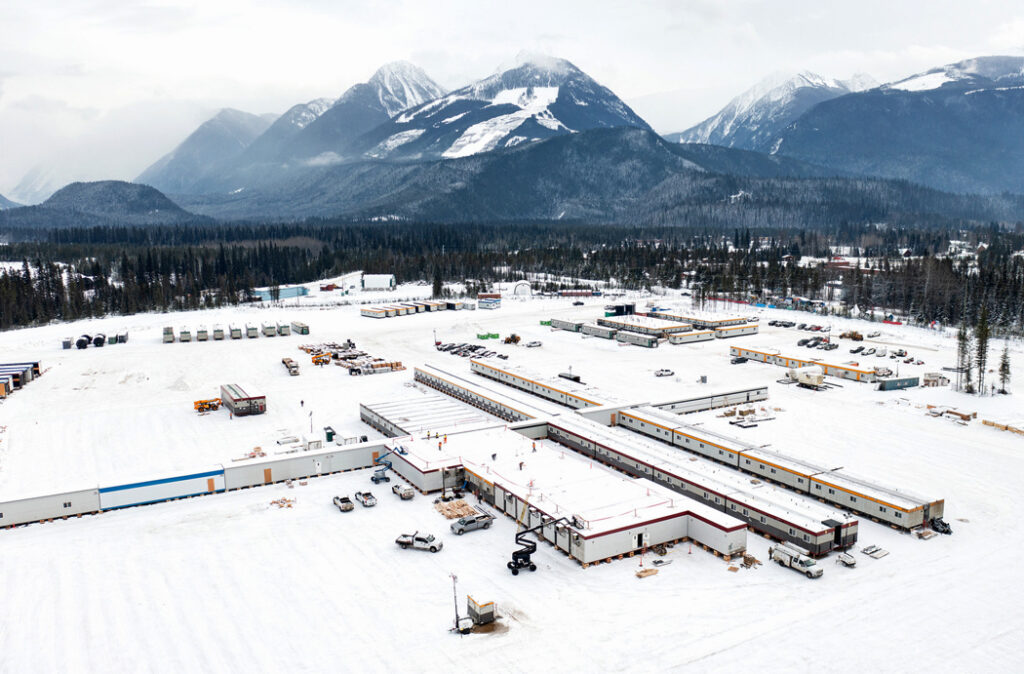 By Laura Keil
Members of the Tiny House Warriors are facing charges after an altercation with Trans Mountain employees last September.
Police say the Clearwater RCMP were contacted Sept. 15, 2021, after reports that Trans Mountain employees were blocked access to their work site on Murtle Road in Blue River, B.C. and that a confrontation was occurring.
"While frontline RCMP members were en route, further information was received that other individuals had now joined in, and that an assault was in progress," an RCMP statement says.
Before police arrived on scene, police say protesters allegedly breached a fence and began throwing rocks at the workers and their equipment. A small tree was also lit on fire and discarded on the road to block access, said Sergeant Chris Manseau, Media Relations Officer for the BC RCMP.
A video clip shared on Twitter by Indigenous land defender Kanahus Manuel shows footage of a scuffle between workers and protesters inside the pipeline yard fence, with pipeline security yelling "You're under arrest!" and a protester yelling back "You're not the police!" It also appears to show several protesters being wrestled or pinned to the ground by pipeline workers, and protesters trying to escape or fighting back.
The police say the Trans Mountain employees were assaulted.
"Trans Mountain security attempted to intervene and several workers say they were threatened and assaulted with weapons, causing one employee to suffer injuries which required hospital transport. They also reported that an employee's radio and hard hat were stolen."
Police say they arrested five individuals who resisted arrest, and several others evaded arrest by running into the woods.
The Warriors, a protest group led by Indigenous women that is opposed to the Trans Mountain pipeline, say it is being built without Indigenous consent on unceded Secwepemc lands. While many First Nations Bands along the route have consented to the pipeline and to the accompanying work opportunities and benefits, the Warriors say their consent is illegitimate as First Nation bands are colonial constructs. The Warriors have occupied a portion of Murtle Lake Road in Blue River for about four years in an attempt to block construction of the pipeline and pipeline accommodation camp.
On March 2, 2022, the BC Prosecution Services approved several charges including Assault, Cause Bodily Harm, and Mischief against Levana Irena Prud'homme, 34, of Vancouver B.C., Nicole Manuel, 45, of Chase, B.C., Isha Ray Jules, 46, of Kamloops B.C., Sami Jaida Marie Nasr, 21, of Vancouver B.C., and Tricia Taylor-Lynn Charlie, 20, of Kamloops B.C. Tricia Taylor-Lynn Charlie evaded arrest and efforts to locate Charlie, who is now wanted on a province-wide warrant, are ongoing, police say.
In November, the Tiny House Warriors were presented with the Carole Geller Human Rights Award for their opposition to the pipeline and work on furthering Indigenous rights.
"The Tiny House Warriors are defending Indigenous rights and sovereignty, the land and its resources, and the rights of Indigenous women to be safe from male violence," said the awards committee.