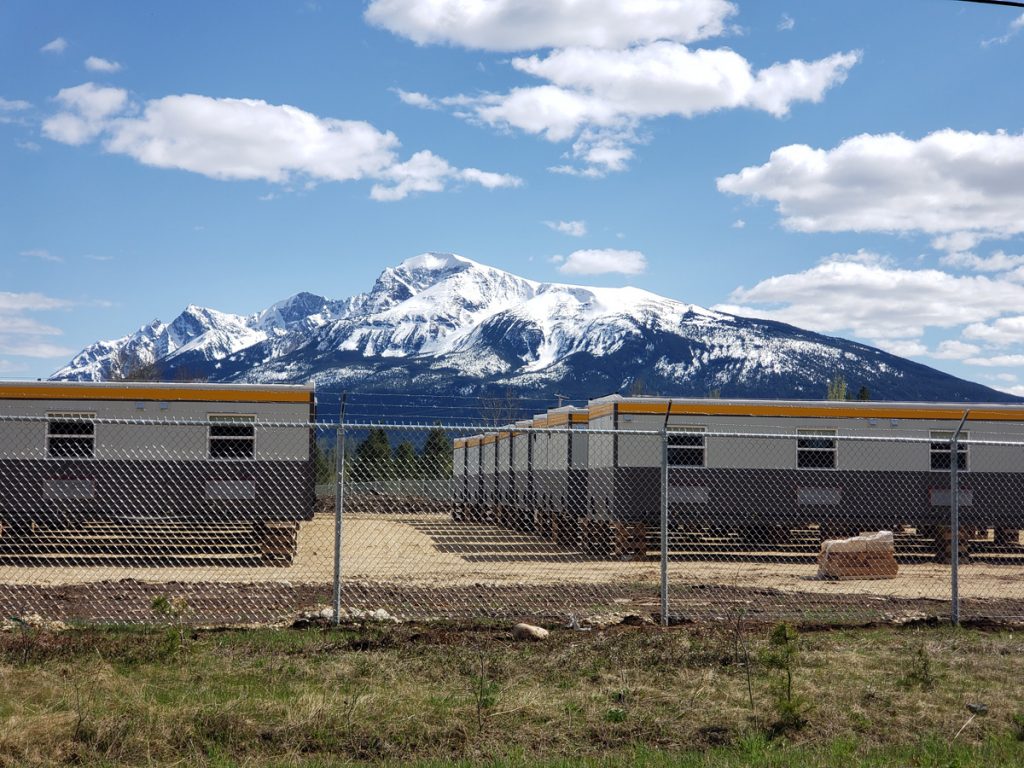 By Laura Keil
Trans Mountain says its Blue River Camp Community, which will accommodate up to 550 people working on the Trans Mountain Expansion Project, won't be open until the New Year.
"We anticipate opening the camp community in early 2022," a spokesperson told the Goat last week.
The company had previously said the camp would open in December 2021.
Soaring rental prices (up to $2000/room) and near-zero vacancy rates for rentals and hotel rooms in Valemount have resulted in some locals leaving town and staff shortages and a reduction in operating hours at many businesses.
The Blue River camp is expected to take some of the pressure off area rentals, though Trans Mountain has not confirmed this. Some 560 people currently live in the Valemount pipeline accommodation camp, but the remaining 800 or so pipeline workers in the Valemount area are paid a live-out allowance. Many have purchased RVs and have winterized them for the upcoming cold months.