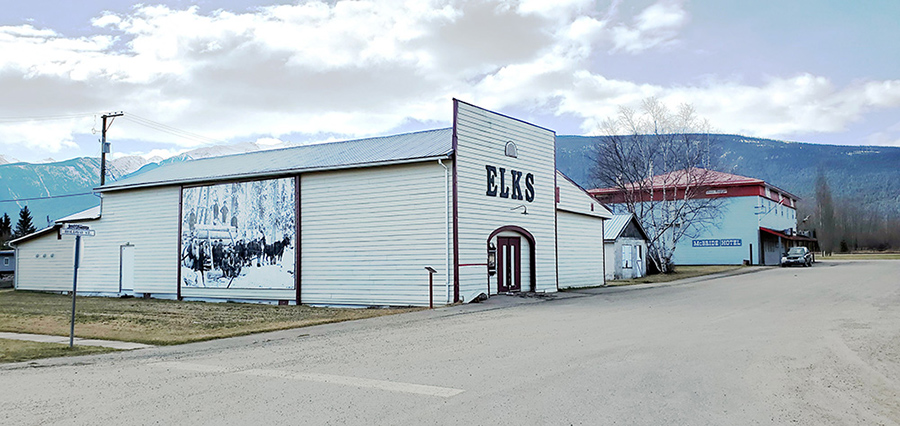 Elks and Royal Purple call on community to raise much needed funds
By Tanya Phillips
The long-standing Elks and Royal Purple Club is in dire straits and seeking to generate financial support for the club. The dual organization has supported many local non-profit groups over the past several years, with approximately $200,000 coming from applied community grant funds and other means. But now the Elks and Royal Purple need the community's support.
Due to the age of our building, there have been some much-needed renovations to bring some things to code; such as a new heating system and wheelchair accessible doors. We applied and received grants for some of this, however the overall cost was higher than what we received. With these added costs, the monthly expenses of running the building and with very little revenue coming into the building due to COVID, we are stretched to our limits.
Our main fundraiser for the operation of the building has always been Pioneer Days. Since COVID restrictions have not allowed us to run the event for the past two years, our coffers are at an all time low and we need an influx of cash. We are hoping that this June's Pioneer Days will allow us to stay afloat!
With that said, the Elks and Royal Purple are planning a dinner and silent auction on April 9th, 2022 (Whatever the current COVID protocols are at the time, will be in effect). We would like all artisans, crafters, home-base businesses, local companies/businesses/merchants and community members to help us reach this goal by donating an amazing item, supplying a cash donation and/or supporting the cause by buying dinner tickets and bidding generously on the silent auction items.
If you are interested in supporting us with items or a monetary donation, please contact:
Tanya 250-569-7788 Carrie 250 569 7430 Kat 250-455-0232. Dinner ticket information, date, time and plate cost, to follow soon.