By Andrea Arnold
---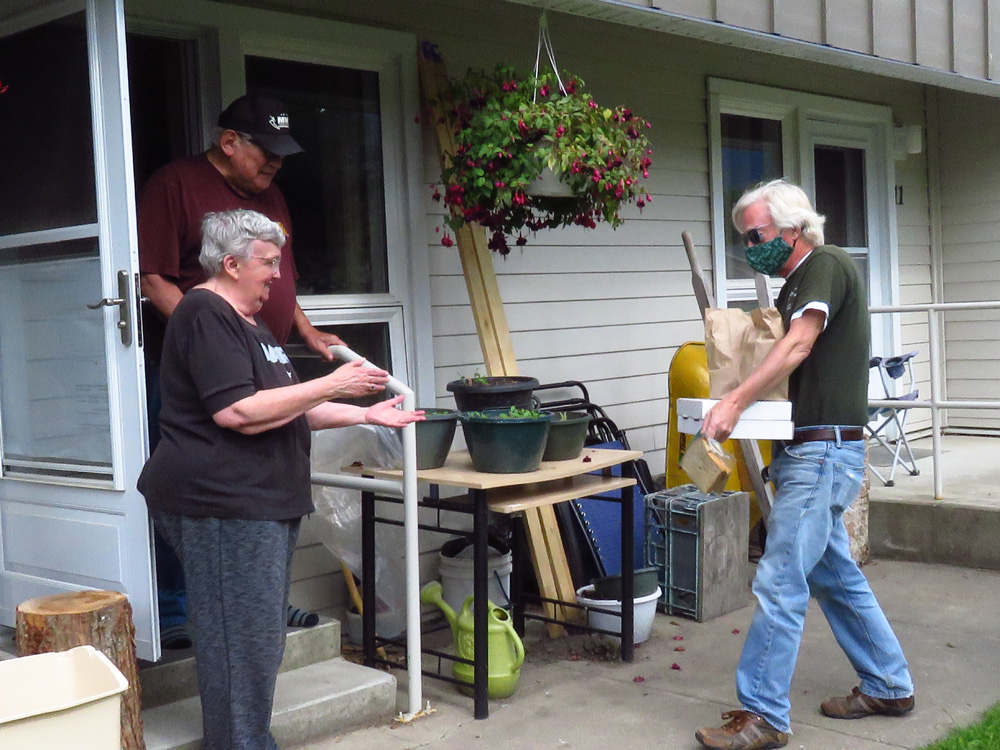 Robson Valley Community Services, in partnership with "Uncle Mark's" and the Pedi Cab Company will deliver over 124 meals to seniors in McBride over the coming weeks, free of charge. "Robson Valley Community Services has received funding through the New Horizon's Grant to improve the Food Security of seniors in McBride," said Literacy & Seniors Program Supervisor Jana MacMaster. The meals were prepared at "Uncle Mark's Kitchen" and delivered to residents around McBride on the evening of Wednesday June 24, 2020. This first evening of deliveries was a hot meal, complete with desert and a salad. The meals in coming weeks will be "senior-sized" and frozen for convenience.
"We have started the Meals 2 Go Program in McBride," said MacMaster, "with the intention of reaching out to community leads in each of the outlying areas in the coming weeks to check in and see if there is a need from their residents."
The New Horizon's Grant also allowed RVCS to donate $300 to the Open Gate Garden to go towards covering a plot fee, and seeds or seedlings for a senior in McBride.
The program will be running for a limited time. Once RVCS uses up the funds provided by the New Horizon's Grant, they will have to cease the deliveries. In the meantime, individuals 65 years or older interested in benefiting from the program can contact Jana at 778-764-0245 or by email [email protected]. If a senior has true food allergies, or are vegetarian, there are options available.