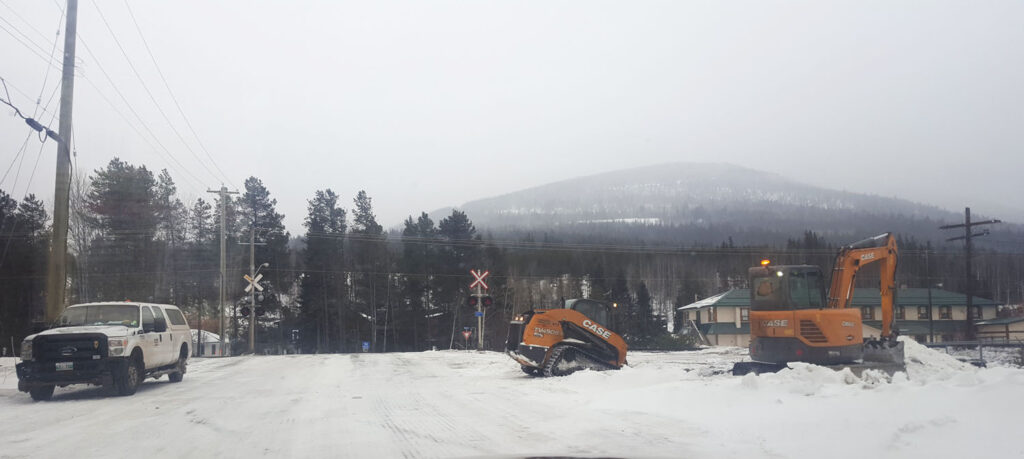 By Laura Keil
Word on the street is that Valemount is about to get crossing arms on its two town crossings and the crossing near McKirdy Road.
Contractors were at the crossings this week preparing the site. A contractor on site confirmed they were installing arms. The Goat contacted CN but did not hear back by presstime.
Valemount Mayor Owen Torgerson said he didn't have any official word yet on the crossings.
"A crossing arms report is coming to Council re: discounted portion, decision process, construction scheduling, and options following the install of the crossing arms," he told the Goat.
Many residents are affected by the loud train whistle at night and the crossing arms are a first step before applying for whistle cessation.