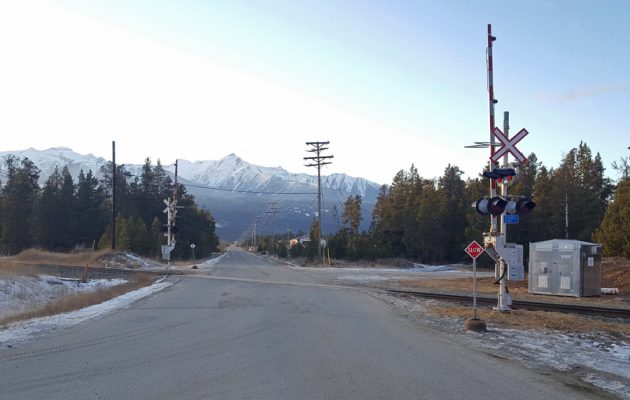 By Laura Keil
---
Locals noticed CN installing crossing arms at the Cedarside road crossing on Monday, but a rumour Trans Mountain is behind the new safety arms isn't true.
"Trans Mountain has not partnered with CN to install crossing arms at the Cedarside crossing near the Valemount camp community," a media spokesperson said. "The crossing arms were not requested by Trans Mountain."
CN's media team sent a statement in response to our questions.
"Safety is a core value at CN and the company is installing crossing arms at the Cedarside Crossing south of Valemount (junction of Cedarside Rd & Whiskey Fill Rd) to improve the overall safety at the crossing. This work was coordinated with the responsible road authority."
Mayor Owen Torgerson said any enhancement to safety is a good thing.
Many locals expressed their disappointment the arms weren't installed within Village limits where the train horn disturbs many residents, especially at night.