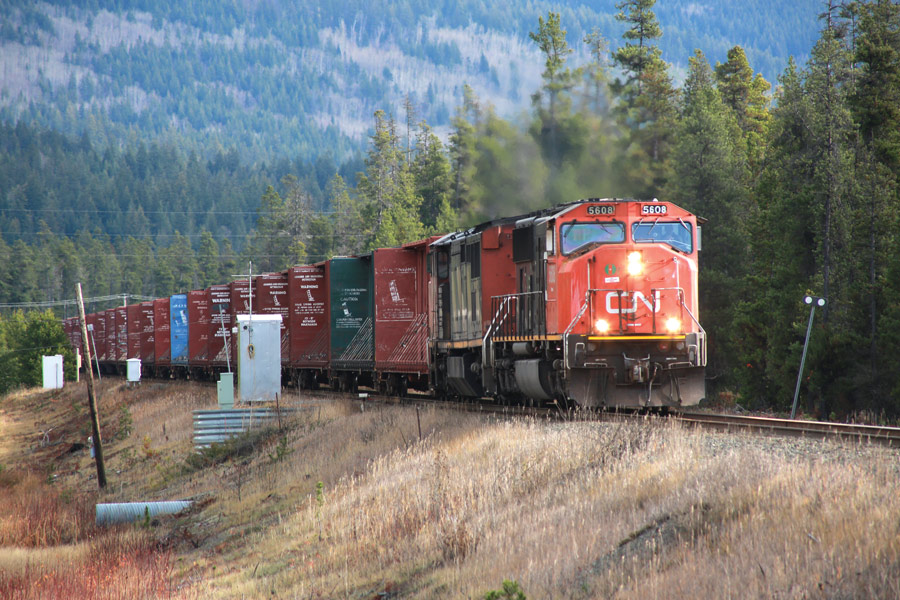 By Laura Keil
Valemount may be on its way to quiet, peaceful nights after Council approved their portion of the cost to install crossing arms at the two grade-level rail crossings within village limits.
"Council's just really pleased that we're able to contribute to increased safety with our rail partners," said Valemount Mayor Owen Torgerson.
At their Feb 8th meeting, Council agreed to spend $140,724 as their 12.5 per cent contribution as the road authority towards the installation of the arms. The money will come out of surplus from last year's budget. The total cost of each set of arms is $562,898 according to information provided by CN rail.
CN contractors have also been on site at the McKirdy road crossing just outside Village limits, and will install arms there as well.
Despite the fact the arms don't automatically mean the train whistle will end, many people literally jumped up and down when they heard the news.
Tim Haus, who runs the Swiss Bakery, said he wants to build his family a house behind the bakery, but won't do so until they get rid of the train whistle. The train blows its horn directly in front of the bakery.
Many residents are bothered by the whistle and are woken several times a night by the blasts.
Mayor Torgerson said the crossing arms could lead to whistle cessation, but there's legislation that needs to be followed. The Village would have to apply to Transport Canada and pass a resolution.
That said, he believes the matter will come before Council in the near future, and he is aware of the disturbance it causes many residents.
"Residents' mental health is on the radar," he said.