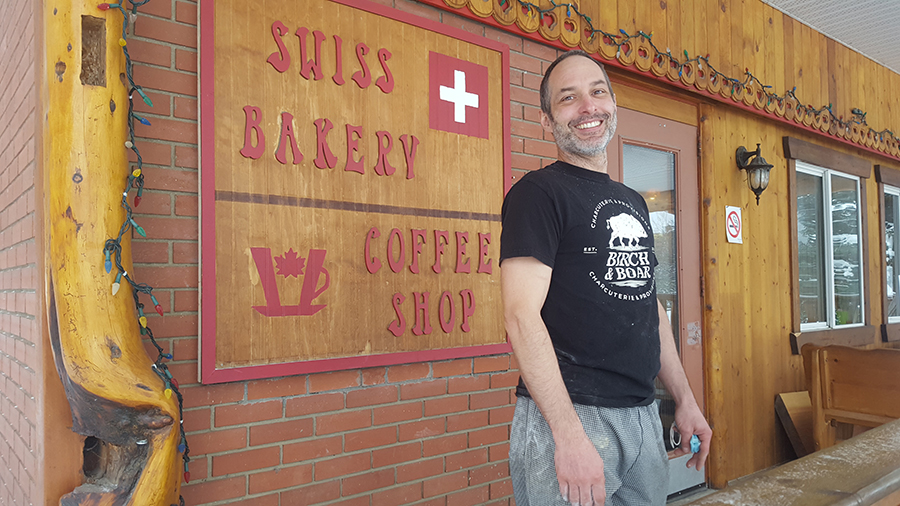 By Michael Piasetzki
Speak to any business owner in Valemount these days and somewhere in the conversation one important theme will crop up.
From the village's hotels and restaurants to its bakery, owners are scratching their heads trying to find people to work.
The situation has become so bleak, one local business owner has thrown in his proverbial towel for the coming year in the hope of putting forth any plans to expand his shop.
"At the moment the situation is such that the window of opportunity to adapt plans and enlarge the business has been put aside," said Tim Haus, owner of the Swiss bakery. "For me this year has been a write-off."
Haus, who admitted he has been trying to hire qualified bakers, pastry chefs, and servers for a while now without luck, said there were people from other parts of Canada who wanted to come to Valemount and work at his bakery.
However, there was simply no place with reasonable rent for them to live.
"With the wages I'd be willing to pay it would be very hard for them to find a place to live with all the pipeliners here," he said.
Sharonrose Shalla of McLennan Car/Truck Stop Restaurant (Abernathy's Resto) reflected Haus's sentiments.
"Because we are short-staffed we are going to have to cut back on our hours of operation here in the restaurant," she said. "We also have a heavy-duty mechanic shop and it's also working at half capacity."
Shalla added that Abernathy's did recently hire a woman from out of town for a short period of time, but she had to quit and move away because of lack of housing.
Darcy Patara, general manager of Canada's Best Value Inn Valemount, said even though his hotel offers staff accommodation, there is still a labor shortage. The situation at the hotel has become so dire that existing staff have become tired and overworked.
"The town of Jasper has a foreign worker program where they bring in Europeans and South Americans for the busy season. Why can't we have a program like that?" he asked. "We're just an hour away from Jasper. I'm doing 12-hour shifts myself. We're down to two or three housekeepers now."
Tony Bielec of Best Western Valemount Inn & Suites said his hotel is also experiencing a staff shortage at every position. However, with one caveat. Despite a severe lack of staff, the Best Western has decided to implement a policy of not hiring employees who are not doubly vaccinated.
"Being doubly vaccinated is a condition of employment with us," he said. "We've re-written our health and safety plan that includes every new employee having to be vaccinated. We take the safety of our staff incredibly seriously. It's very important we follow the provincial rules and sculpt our health and safety plan after bigger business which is making changes for the safety of their employees as well."
Valemount Mayor Owen Torgerson said the situation basically boils down to housing availability for the spectrum of pay.
"If you're making between $15 and $19 an hour there is a severe shortage of options for housing," he said. "We have 800 additional pipeline workers that are not staying at a camp environment and are receiving $4500 a month in overall allowance. That gives them a tremendous advantage in finding a place to live."
The Mayor said Council is working with Trans Mountain Pipeline to find a creative solution, but the reality is there are no concrete answers to the problem.
"This was an issue before the pipeline," he pointed out. "With the flourishing tourist industry prior to the pandemic, folks were relocating to Valemount for the lifestyle. The housing situation, or lack of it, was apparent then as well."
The Mayor added one thing Trans Mountain cannot do is go back to the Canadian Energy Regulator and say 'we're building another camp as a possible solution.'
"The project will be finished by the time any kind of permit will be put in place," he said. "Besides, all that would do is bring another 500 workers to Valemount."
But he said maybe we can learn from this situation.
"Perhaps now we can really hash out what [the proposed resort] Valemount Glacier Destinations pressures on housing looks like and hopefully deal with it. It will give us an opportunity to understand what our official community plan will look like and how our new zoning bylaws will help alleviate some of these issues."