By Laura Keil
The colour-coded tags on the holds of Valemount's new climbing gym track up the wall in zigzaggy patterns. Each one is its own "problem to solve" by the climber, a unique challenge for both mind and body.
Ross Ballard and John Crowley placed the holds on the wall, screwing in each one tightly to prevent slippage when a climber steps or hangs on. Many of the holds are familiar ones to Ballard. The Valemount local grew up with his own indoor bouldering wall and donated some of his old holds to the gym. The entire wall, in fact, is a mish-mash of holds donated by various people. It's an apt representation of the community and generosity behind Valemount's non-profit bouldering gym, which is so far entirely volunteer-created and run.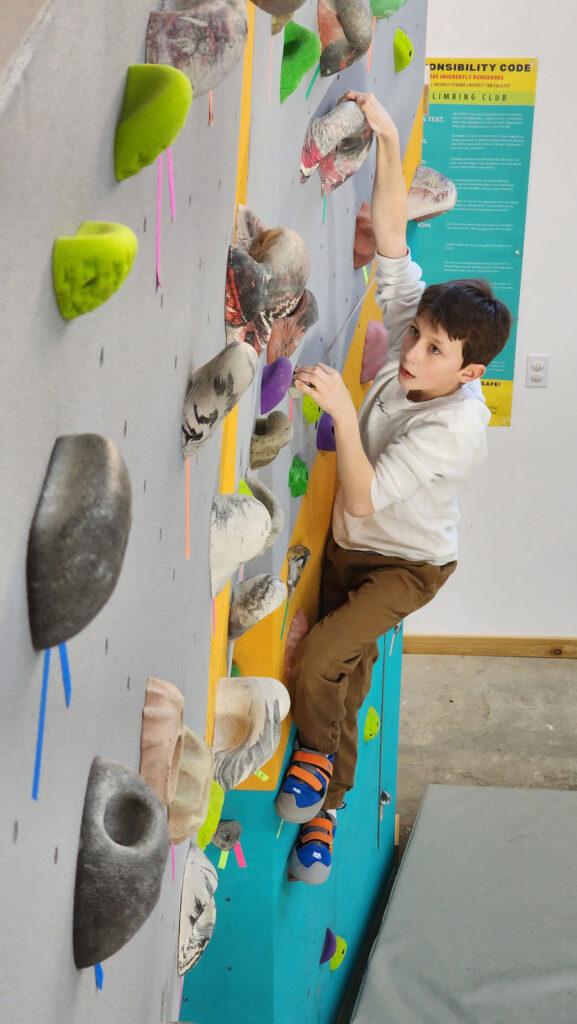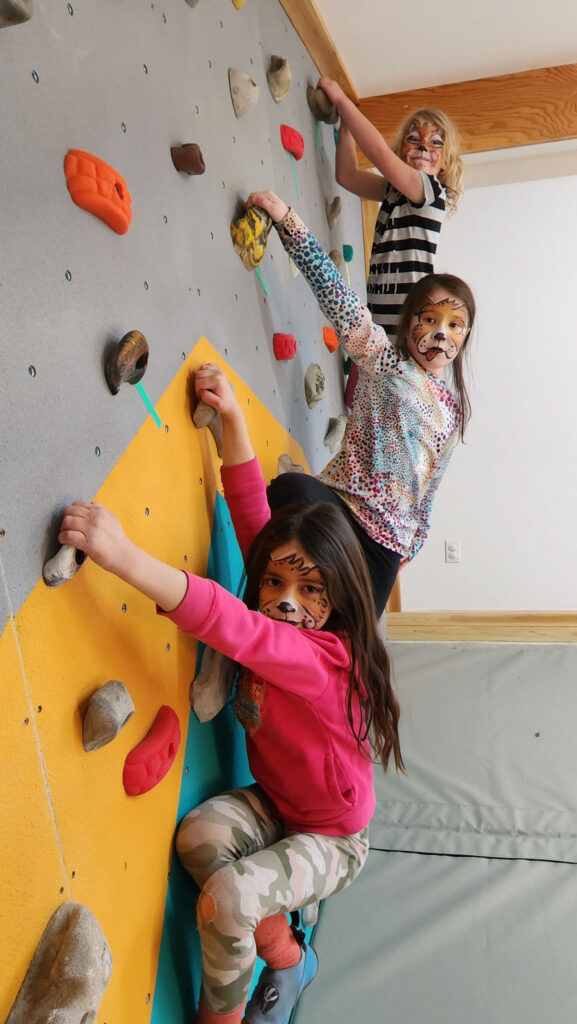 "It was definitely a team effort," said Crowley. "We all brought important skills to the table to help make it happen. We would not be here still if not for our sponsors and donors who contributed during the process and believed in our project."
As far back as 2010, Crowley and Ballard talked about how cool it would be to have an indoor climbing gym, but it wasn't until 2020 that a group of interested locals, including people like Rebecca Wylie, finally met to get the ball rolling.
"I've been dreaming about this since I was 14," Ballard said. While he didn't have the option of going to the gym, his dad helped him set up a climbing wall at home.
"I used it more than probably any other kid used their climbing wall, it was ridiculous. I set thousands of routes on it."
His own home wall launched him into a lifelong passion for climbing. He is an avid rock climber and ice climber, and still enjoys climbing indoors.
"I'm 40 and I'm still loving it, and it's been a huge part of my life. If we can affect even one of the kids in this way, and I guarantee you we'll affect more than one, because kids love climbing."
The current board consists of Rebecca Wylie, Kelsey Brick, John Crowley, Justen Wilkes, Ross Ballard, and Adam Burrell. Wylie says many of them have been putting in at least 15 hours a week on climbing club tasks, in addition to their regular jobs. They also have a team of volunteers that have been doing everything from gym orientations to graphic design.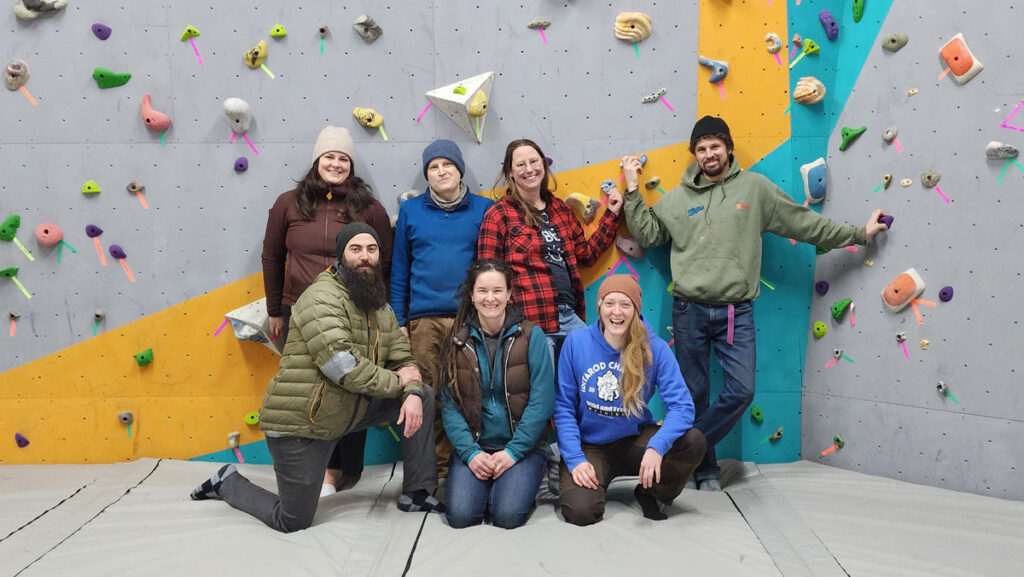 The project has cost $180,000, money that came largely from grants and sponsorships. That doesn't include the value of thousands of volunteer hours by the board including writing grants, business planning, social media posting, technical set-up, and construction.
Over the past two weekends, the climbing club has welcomed the public in the gym, first in an open house and second for their grand opening. Wylie says 120 people have already come through, and more were turned away due to the space being at capacity. The Gr 11 and 12 Outdoor Ed class at the high school also made a visit.
The gym is not just for kids, however. Its creators say the gym is an inclusive place for people of all ages. The 30-plus routes up the wall will be swapped out every few months to keep things fresh. Bouldering differs from classic wall climbing, in that users don't use ropes. Climbers are taught how to fall safely on the thick crash mats below.
Wylie says the gym is a space where people can show up on their own and meet new people in a low-pressure way.
"There's people who are like 'Come try this, come try that,'" Wylie said.
"It's a super positive atmosphere," Ballard added.
Upstairs, the mezzanine has a couch and exercise equipment where people can take a break, or just come and watch a family member or friend.
Wylie says it's important that parents supervise their children. There is a dedicated area for small children, and the larger walls for older kids and adults.
Eventually they hope to offer kids climbing programs.
"It opens up a sport that we didn't have access to before," she says.
Hours and access
Members will soon have key-card access to the gym 7am-10pm, but will need a climbing buddy for safety since no staff will be on site most days. The gym doesn't have regular drop-in hours yet, but this week the gym is open for drop-ins Thurs. Feb. 2nd, 3pm–7pm and Sun. Feb 5th 11am-7pm. Users can check a calendar posted on the Valemount Climbing Club's website to see current hours.
The Rocky Mountain Goat is a proud sponsor of the Valemount Climbing Club!