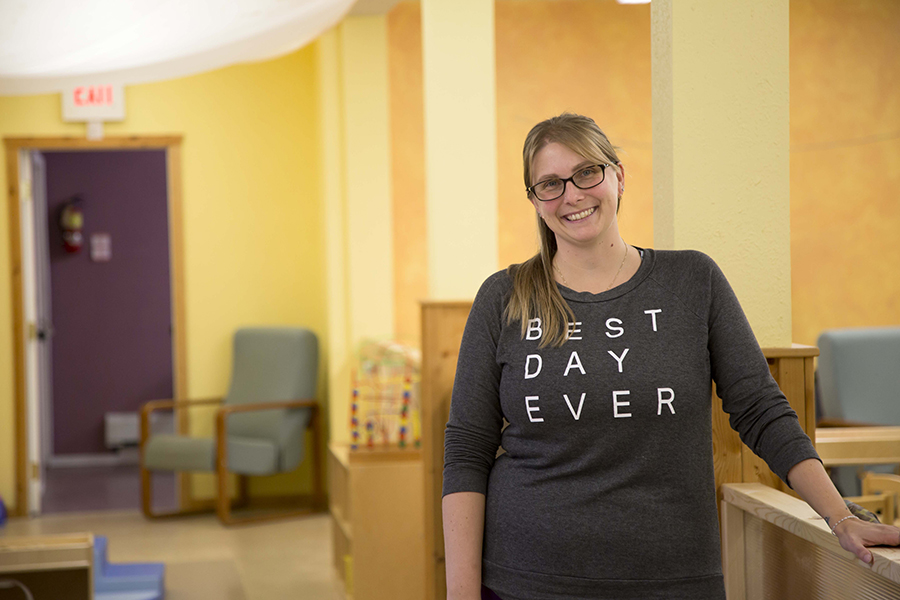 By Laura Keil
A grant from the Province's BC New Spaces is about to make life a lot easier for local parents needing childcare.
The Valemount Children's Activity Society just completed renovations that divided their multi-age daycare room into two, with one side being a dedicated babies area for children under 36 months, and started welcoming new babies this week.
In the previous multi-age daycare room that took up the full space, only three children under 36 months were permitted, and only one could be under a year old. The new babies space means the centre can welcome an additional four babies less than a year old up to 36 months.
The four spaces may not sound like a lot, but manager Krista Voth said most parents aren't looking for full-time care, so they will be able to accommodate many families on the 17-child waitlist for under-36-month spots.
Licensing provides stipulations for things like the minimum floor area, windows, and number of children. Voth said they do their best to shuffle children around in order to maximize the number of children they can accommodate at the centre. For instance, children who reach 2.5 years can attend preschool in the mornings, which frees up an under 36-month spot in the daycare room. The babies who are older than a year can then go into the daycare room, creating new space for the youngest ones in the babies area. They try to help as many families as possible while following all the licensing regulations.
"It's a lot of balancing and you've got to be on top of it," Voth said.
Voth said that previously they would fill the under-36-month spots and it would take three years to create a new spot, since they had to wait for that child to age out.
Right now, demand is high for all ages, she said.
"We've had a lot of pipeline families who have showed up in the last little bit."
Anyone needing childcare can call the centre or email them at [email protected].