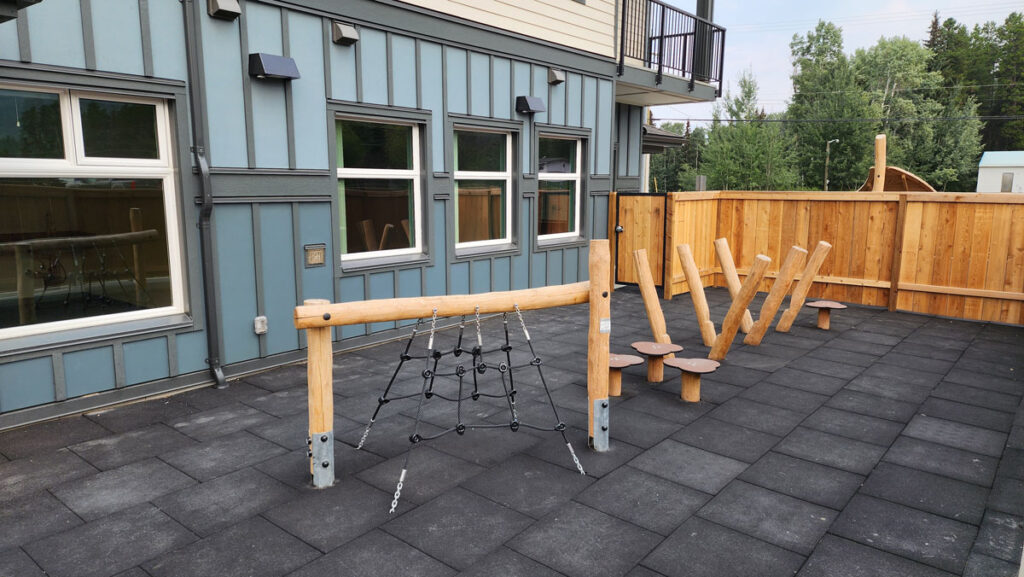 By Laura Keil
A new Valemount daycare on 5th Ave. will have many familiar faces, after the Valemount Children's Activity Society announced they are merging with Robson Valley Community Services (RVCS) to create the new childcare facility called Roots of Life Child Care Centre.
"Our agencies are thrilled to be working together in this new capacity," said Activity Society Manager Krista Voth in a release. "We are proud of this endeavour and believe the merger shows true collaboration and the power of working together with the common goal of community in mind."
The new daycare has a capacity for 72 children in a mix of full-time and part-time spaces (24 preschool spaces, 24 school-age spaces and 24 group multi-age spaces). The old daycare had only 40 licensed spaces. Many families have been without sufficient daycare for years and have been looking forward to more options.
The existing daycare – located in the basement of the Community Hall on Gorse St – is currently the only licensed daycare in Valemount for kids less than school age, and also welcomes school-age kids. The new daycare is located on the ground floor of a new women's affordable housing building on 5th Avenue and will be operated by RVCS. RVCS has experience running a childcare centre in McBride.
Neither the Activity Society nor RVCS would say if they will continue to use the Community Hall for any programming.
The Goat asked the Province how the merger will affect waitlist numbers in Valemount but did not hear back by presstime.
"We want to assure families that to the best of our ability, they will have a space if they are currently enrolled and all VCAS and RVCS waitlist spaces will be honoured by the order we have received them," The Activity Society said. "Through this partnership we will be able to alieve waitlist needs, maintain and increase the quality of care we provide while offering new job opportunities."
The $10/day cost will remain at the new centre.
The Activity Society said they will be contacting parents after their summer break Aug 8th about what the daycare groups will look like in the new building (Childcare regulations strictly regulate how many children of what ages can be in a "group" occupying a certain size space).
They hope to move in at the end of August and be open for childcare by September 5th.
The Valemount Children's Activity society says what happens to the existing daycare space will be up to the Village, which owns the building. The daycare has occupied that space since 1981.