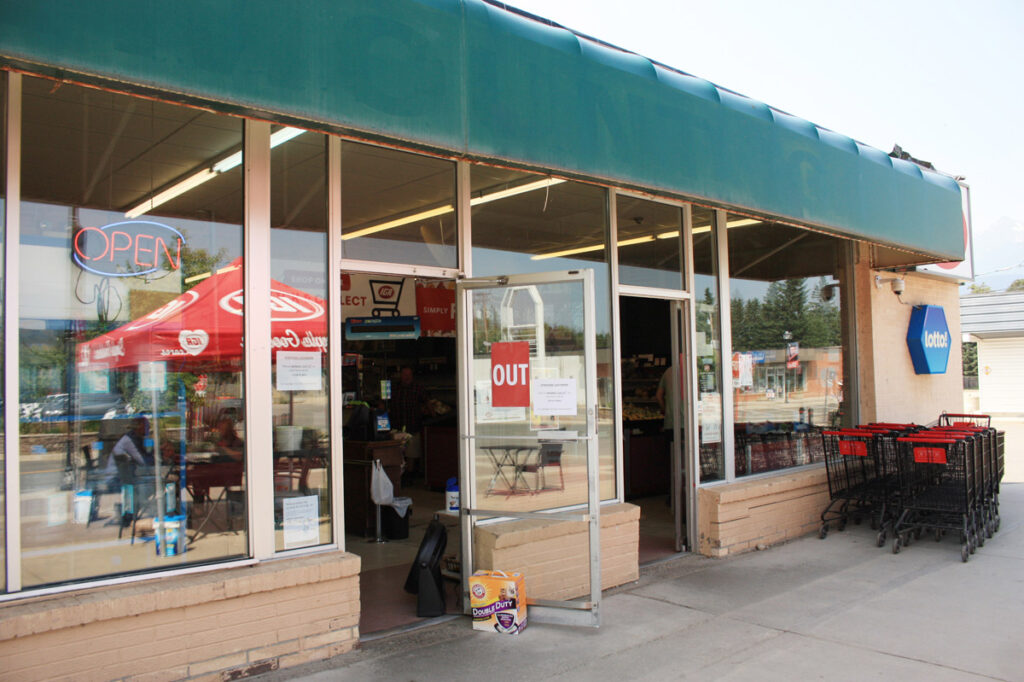 By Laura Keil
After torrential rain last weekend triggered landslides on all highways into the Lower Mainland closing them off, grocery chains are working overtime to source alternate delivery options for the rest of the province.
Mark McCurdy, VP Retail Operations and Brand Strategy for Georgia Main Food Group that owns Valemount IGA, told the Goat Wednesday morning they are trying to source groceries from Edmonton and Calgary for Valemount, which normally receives most of its shipments from the Lower Mainland. He said they also have some suppliers in the Okanagan.
If Highway 3 opens this weekend, they hope to have the regular trucks rolling out of their Lower Mainland hub on Monday, but in the meantime are working on subbing deliveries from Alberta. But even that isn't guaranteed.
"It's a difficult one when other companies aren't ready for you," he said. "We go to them and they've got the product but then they can't get the trucks to deliver them." He said it doesn't help that other grocery chains are all trying to do the same.
"We're working hard at it," he said. "It's a major upheaval and a serious situation for everybody but we're trying to do our best."
McBride's AG Foods already receives their shipments from Alberta. Robson Valley Home Hardware said its shipments
shouldn't be affected too much except for special orders that are delivered by non-Home Hardware trucks.