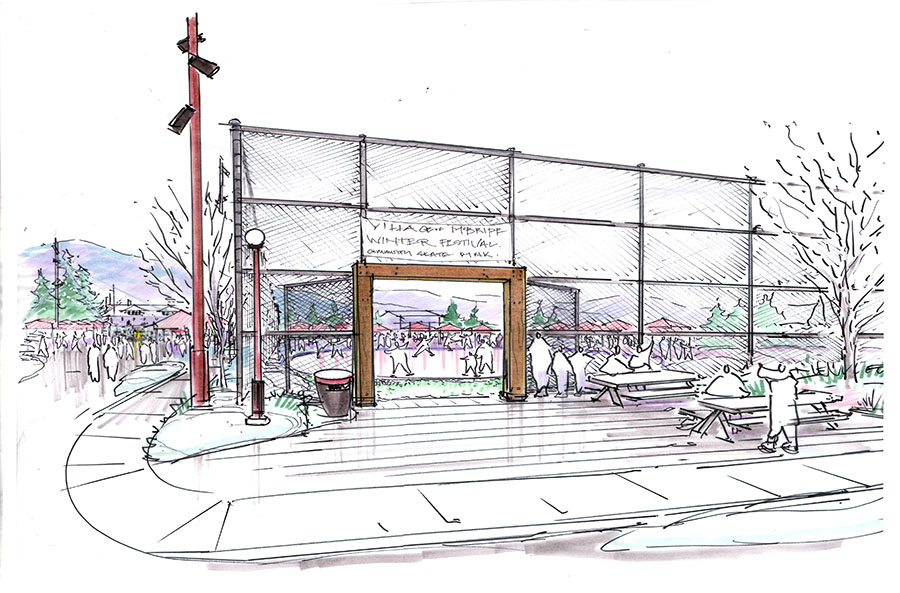 By Andrea Arnold
Work to revitalize the Bill Clark Memorial Park and ball diamond area in McBride began on Monday July 11, 2022. Grant funding from Pacific Economic Development Canada through the Canada Community Revitalization Fund is allowing the Village to provide the 106-year-old ball diamond with a much needed facelift.
The final result will have better drainage, accessible spectator stands and dugouts, and a new scorekeeping booth and scoreboard. A new higher perimeter fence will provide security for spectators enjoying the games from the new accessible picnic area located next to the stands. Also in the plan is a new wooden gate entrance along 2nd Ave.
Mayor Gene Runtz said a few words to those gathered at the park on Thursday to signal the official start of the project.
"The project reimagines this important community space by modernizing and beautifying the park and ball diamond, improving accessibility and increasing public safety, expanding capacity for facility use and contributing to enhancing the quality of life for residents and visitors," said Runtz.
The whole area will be closed to the public until work is completed at the end of October.
"Staff and Council are excited to finally see this important community project move forward," said CAO Chris Tupy. "We would ask the public to stay clear of the Ball Diamond area at all times during the construction window, which runs from July 11 – October 31 as this will allow the contractors to safely carry out their work."